… Seeing as it's the weekend, I thought you might forgive me a (massively) self indulgent post. Remember when we moved home back in July and all we had to move with was our beloved, super-hard-like-sleeping-on-a-door bed?
Well, I literally have bought no next to no beauty things in an attempt to get this place furnished. From the sofa to the cooker, the fridge-freezer to the kitchen tongs, I've watched our poor bank-balance take one hell of a hit. Being self-employed, I won't lie – it's been freakin' scary at times but we're nearly there now and haven't had anyone knocking on our door to remove our telly just yet (they'd have to get past Leila first).
I have some of my favourite photos that I want to get up on the walls, it's kinda clinical still, and you can pretty much point out the entire IKEA catalogue once you step through my front door.  But it's basically done, and it hasn't killed us, so that's good enough for me.
Here's how it looked when we first moved in.
And here's how it's looking now…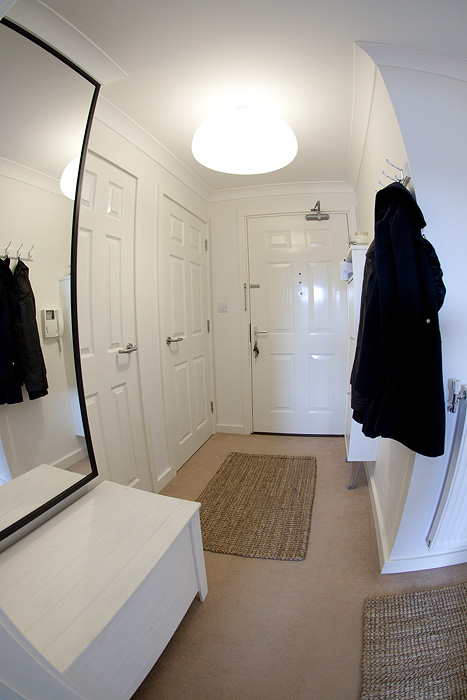 looking toward the front door, two storage cupboards on the left (gonna move the coats into one of them!), love my bargain rugs from Matalan!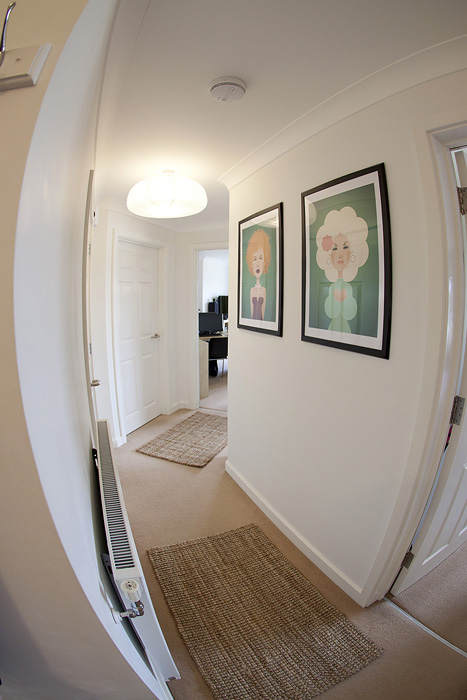 Looking down the hall towards the living room, Dolly and Cindy on the walls.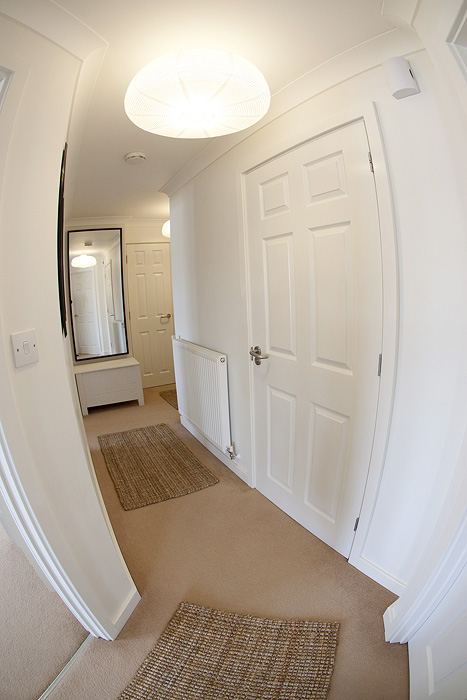 Looking back up the hall from the opposite direction. Bathroom door is on the right, big shoe/boot box underneath the mirror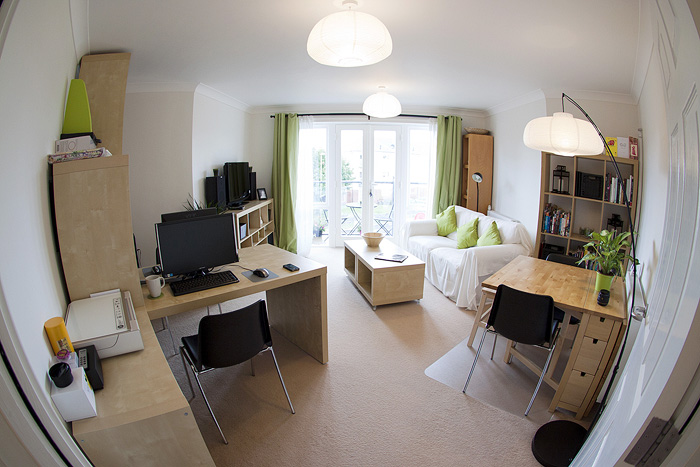 Living room. It's more cluttered than I'd like but it does have to encompass sitting, dining and office space… balcony at far end.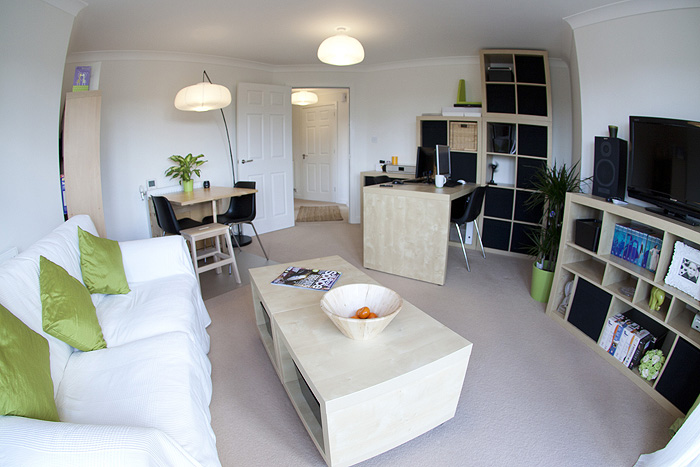 Looking back into the living room from the balcony end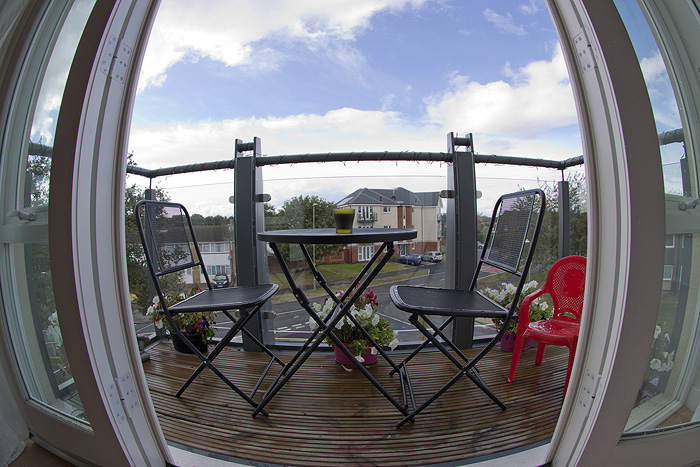 I haven't killed the flowers! (yet).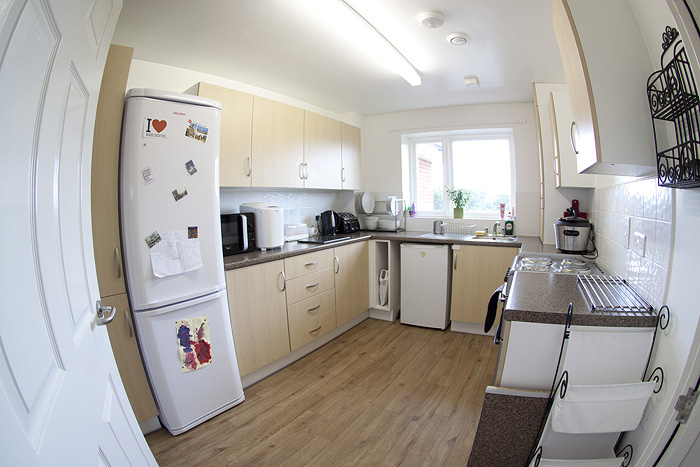 For a two-bedroom flat, the kitchen is really generous and actually has more cupboard/counter space than my Mum's 4-bed house.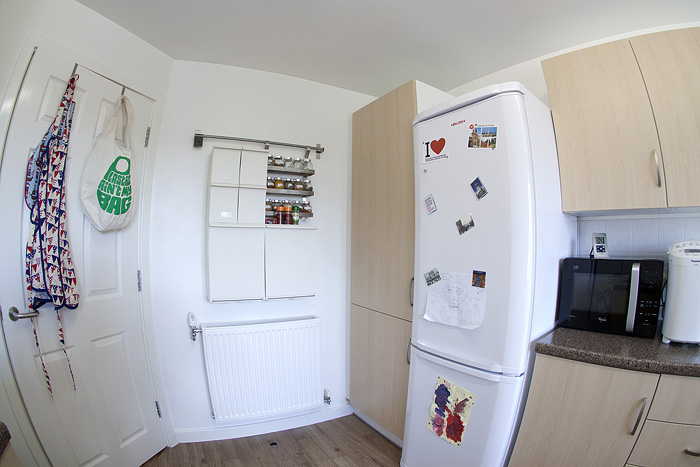 I'm in love with my spice rack/wall vegetable storage combo.  My microwave is utter shit though.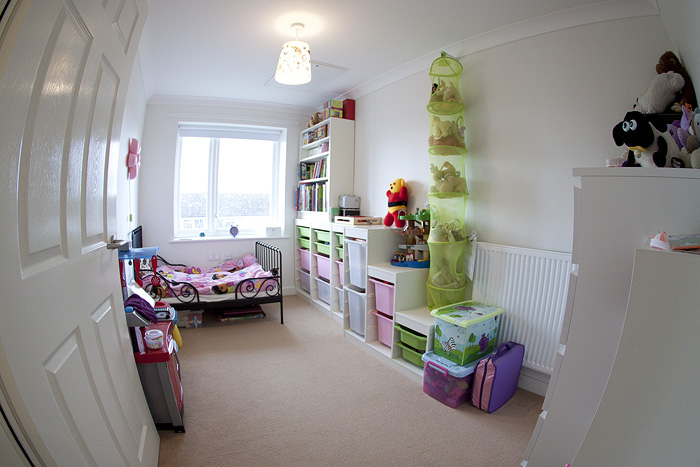 The boss' room.  Those boxes are RAMMED I tell you.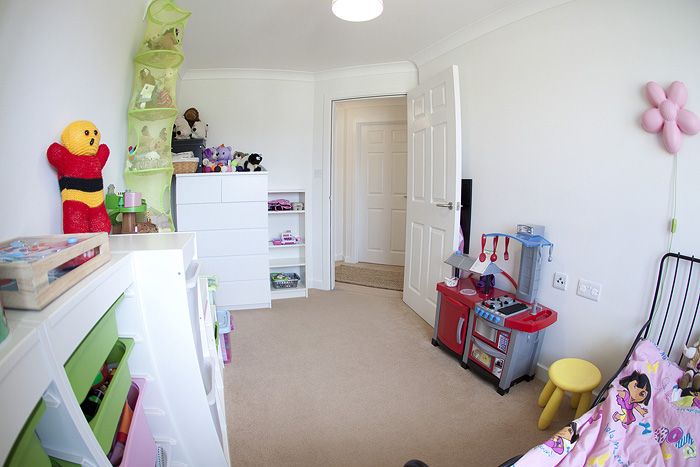 That's the bedtime story stool, it's flippin' uncomfortable.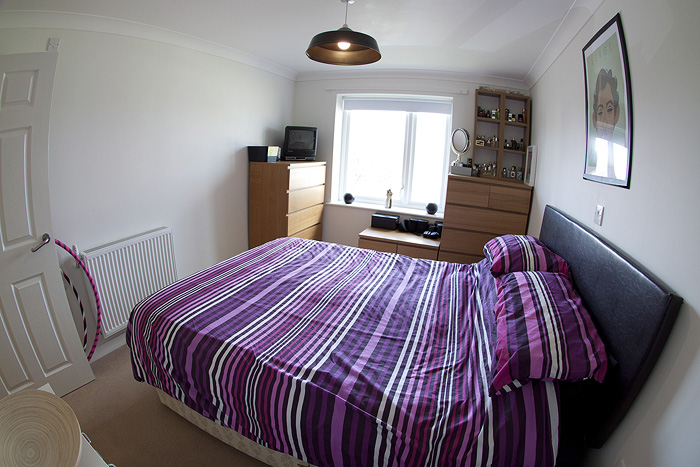 Master bedroom, you can see my hoola hoops peeking out, I need a better storage solution for them!
The bed is slightly too big/tall for the room so we're going to get the Malm double. And then probably cry.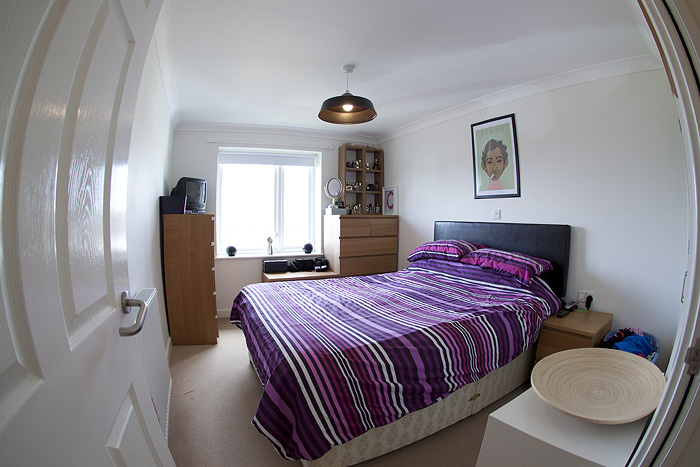 Serge watches over us.  Ignore the dirty clothes pile.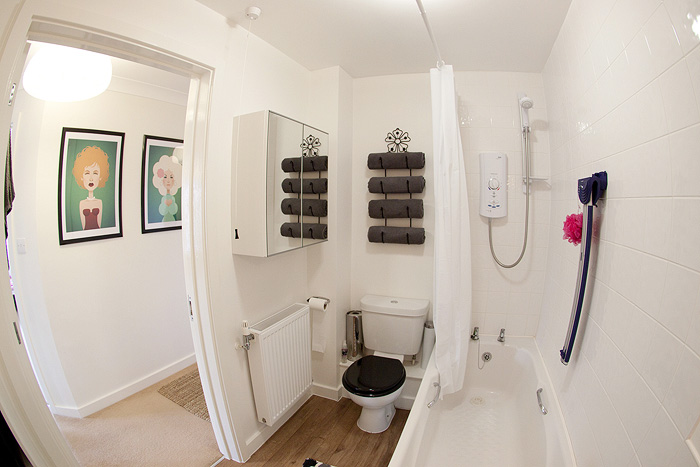 Bathroom! I have the cabinet on the wall there, and a tall, narrow one (you can't see) in the bottom left corner.  Still love my towel rack.
Hate the clothes airer attached to the wall but it was already there when we moved in and Mr. L refuses to risk breaking a tile taking it down.
 So, that's our 'new' flat.  I haven't decided when we'll stop calling it 'the new flat' in all conversations we have about it.  When does it stop feeling 'new'? (serious question).
I would call it an apartment, but then I'd feel like a massive twat.
Hope that was at least, sort of enjoyable?  I love being nosey in other people's homes I do!  Not scary, knicker-drawer rummaging nosey… just general "ooh, where's that from?" type noseyness.  Honest.