Most people dream in black and white.  I dream in red holographic.  Or, at least… I dream OF red holographic.
This isn't a bad attempt at it, but it's doesn't quite cut the mustard in the same way as Glitter Gal's incarnation of red rainbows.  The holographic is there but it's very sparse and subtle.  That's not to say that this isn't a very pretty red polish with a hint of holo, because that's precisely what it is.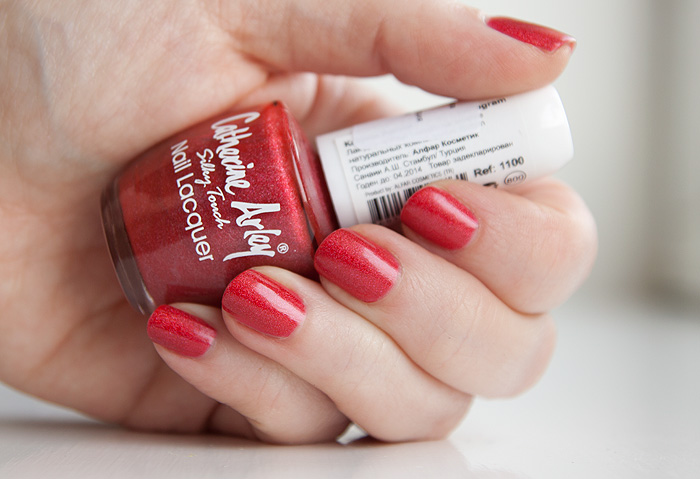 I bought this one a couple of months ago and sadly I've only gotten round to swatching it now that the weather is too overcast, dingy and downright depressing to get any holo effect to show up – but, you get the idea.
Catherine Arley polishes are best gotten hold of via an eBay search, they're pretty inexpensive.