Did you know that?
No, me neither… but in honour of this clearly prestigious occasion, here's some OATY goodness that promises to be the best way to start the day!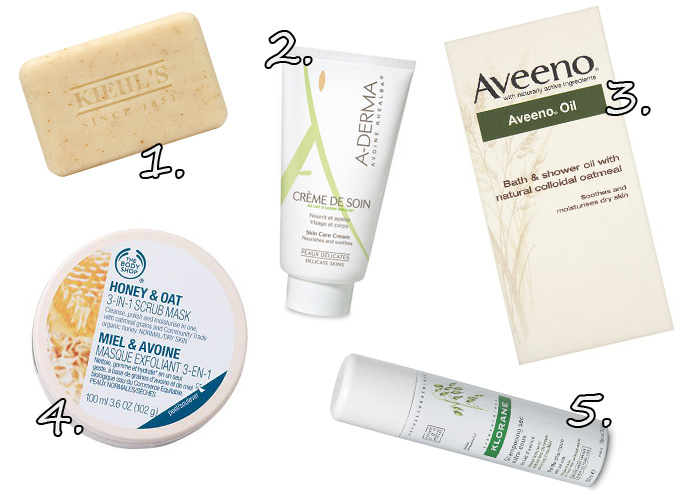 1. Kiehls Ultimate Man Body Scrub Soap (£14.00)
Ultimate Man… yes please.  This Kiehl's soap contain lots of oaty bits to slough away the dead skin and leave your man smelling good enough to eat.  Um.
2. A-Derma Oat Milk Skin Care Treatment Cream (£6.00)
A-Derma is a beautiful range developed for the most sensitive of skin.  The Oat Milk Skin Care Treatment Cream contains Rhealba oat milk, made to treat irritated and highly reactive skin.
3. Aveeno Bath & Shower Oil (£8.16)
One of my favourites from the Aveeno line, their Bath & Shower Oil contains naturally active Colloidal Oatmeal and softening oils to thoroughly cleanse, moisturise and condition skin prone to eczema.
4. The Body Shop Honey and Oat 3-in-1 Scrub Mask (£9.00)
A three-in-one face mask containing oat bran extract that promises to cleanse, polishes and moisturise normal to dry skin.
5. Klorane Oatmilk Gentle Dry Shampoo (from £2.98)
Klorane's dry shampoo contains softening, protective oatmilk extract, corn and rice starch for a thorough cleansing action.
.
Do you have any favourite oat-based products?  And how do you like your porridge, sweet or salty?!