…as voted for by you (and me).
Do you remember this post?
Heathrow wanted to know what we considered our must-have pampering products when travelling.  It would have been uber nice if we'd had a wider initial range to choose from… but I was still able to pick a definite favourite from each category.
Anyway, the results are in… and the winner is:
Prevage Face Advanced Anti-Aging Serum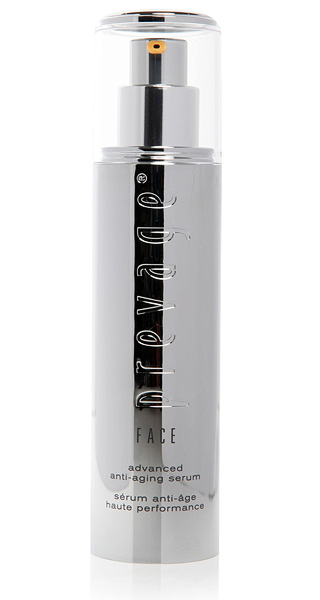 I have to say, the Prevage range from Elizabeth Arden has kinda passed me by.  It's just not a range that I know very much about… but it seems that lots of you do because the BAA website had over 8000 votes cast in their hunt for the nation's number one.
The full results list for the beauty category were:
1. Prevage® Face Advanced Anti-Aging Serum
2. Soltan Light Lotion
3. Sisley Supremÿa Anti-Aging night cream
4. Clinique Repairwear Laser Focus
5. Clinique Even Better Dark Spot Corrector
6. Dior Extase mascara
7. Rituals Sundance Shimmer Powder
8. Dr Sebagh Rose de Vie
9. YSL Nail varnish
10. Guerlain Rouge G lipstick
The 10 winning products will be showcased in a giant suitcase in Terminal 5 for the month of October.
They're all available to purchase at Heathrow with some nice savings (not to mention exclusives!) when compared to the high street.
Before I gave up smoking, the only thing that really interested me at the airport were the cartons of duty-free Silk Cut!  Since dropping the habit, I have been enjoying the freedom to explore what else duty-free has to offer.  Actually, I always pick up a YSL Rouge Pur lipstick once airside at the terminal – I'm not sure why those in particular?  I've bought a new YSL lipstick at the airport ever since my first long-haul to Sydney over 10 years ago!  It's a lovely tradition I think 😉
A good reason to go on holiday if ever there was one…
Do you beauty shop at the airport?