Another one from before my camera bit the dust…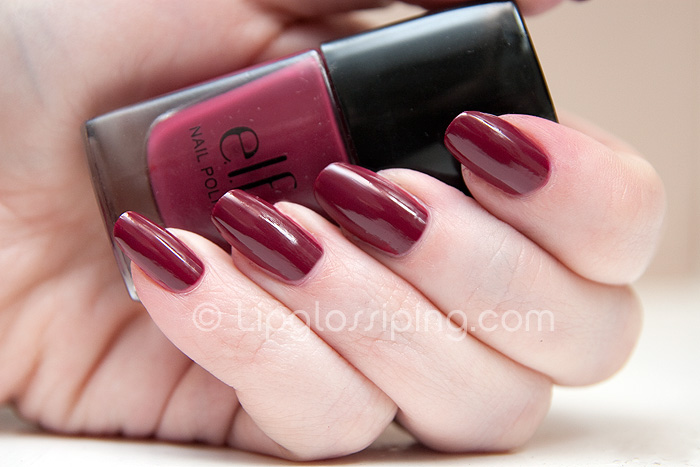 ELF's Rosy Raisin is another 3 coater that seems to 'turn good' on that final coat.  I had a dodgy brush with this bottle – splayed ends.  There's a first time for everything and this was the first time for me that the price tag really shone through everything else when it comes to ELF.
Disappointing.
The colour is a great wintery shade for those among us who favour them.  Again, at £1.50 – there's really only so much moaning about a product I can do.  If I hadn't had such crapola quality issue with the packaging… I'd be happy to recommend but even at £1.50, a girl needs a brush that's up to the job right?