COMPETITION NOW CLOSED!
WINNER IS: "IZABELLA" (COMMENT

#96045

) – WINNER HAS BEEN EMAILED!
It's still January, the MET office have just issued yet another weather warning for the South and South East of England. I think it mentions the word rain, why are we not entirely surprised?  Have you been paid yet?  I haven't… although I did finally get around to filing my pesky tax returns with more than the usual 24hrs to spare… maybe I'm getting more organised in my old age?
I spent last weekend clicking through holiday websites and drooling over far-off climes on Pinterest.  I think this means that I'm long overdue a little getaway, no?  Problem being that next month I'll need a doctor's note to allow me to fly… and ain't no-one got time for that.  Plus, Mr. L is convinced that were we to jump on a plane for a last-minute escape to somewhere gorgeous, the baby will use this as a cue to put in an early arrival and we'll all be stranded.  Ah, ever the optimist.
With all this in mind, and the fact that it's a bloody horrible Wednesday anyway.  Here, have a little treat from me to you.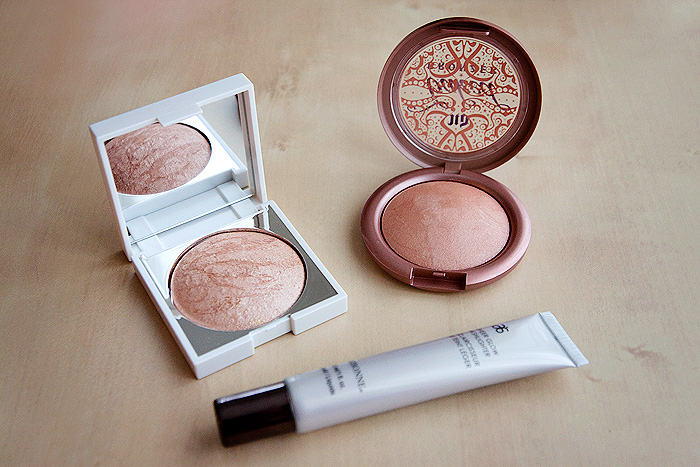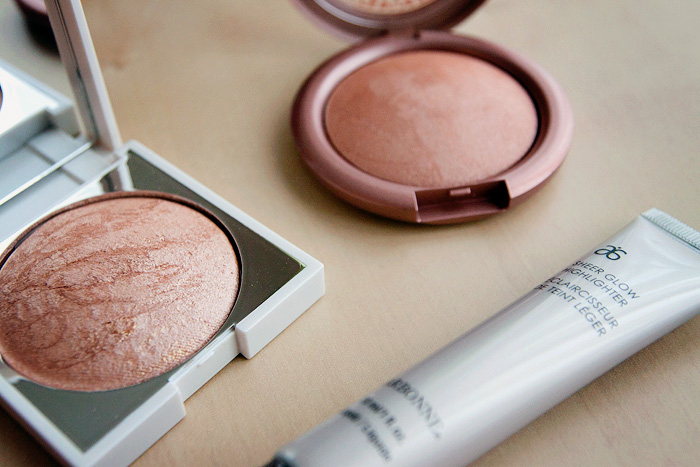 The prize includes three fabulous products, from three fabulous brands and is worth over £75!  If these three don't inject your days with some get-up-and-glow, then there's no hope for you!
Urban Decay Baked Bronzer in Baked (worth £22)
New CID i-glow Compact Shimmer Powder in Sirocco (worth £24)
Arbonne Sheer Glow Highlighter (worth £31)
To be in with a chance of winning this treat, all you need to do is leave a comment telling me your secret to achieving a good glow!  It may be naughty, it may be nice… but let's send January off with a bang and welcome a more illuminating February!
T&C
1. Start date for this competition is 29th January 2014
2. Closing date for this competition is 5th February 2014
3. Winner will receive 1x Urban Decay Baked Bronzer in Baked, 1x New CID Cosmetics i-glow in Sirocco and 1x Arbonne Sheer Glow Highlighter. No cash alternatives.
4. Competition is open worldwide.
5. Lipglossiping.com is the sole promoter of this competition.
6. Personal details will not be kept or forwarded and are only used in the context of this competition to inform the winner(s) of their prize status.
7. One winner will be selected at random from all entries received.
8. Winners will be notified within 5 working days and will be expected to reply to an email sent to the address used to enter the competition within 5 working days or risk forfeiting the prize.
if you liked this post, don't forget to check out my subscriber options, here