It's been a while since I tried a new mascara, the truth is that I've fallen into an extremely comfortable relationship with Clinique High Lengths mascara (the one with the brush that looks like a praying mantis).  Considering I first reviewed that particular mascara over 4-years ago now, it's pretty good going for it to remain in my top-5 mascara list, no?
Anyway, as comfortable as our relationship is… I'm a terrible flirt and the latest mascara from Avon, which promises 24-hour volume with a buildable, clump-free formula, had me batting my eyelashes from 50-paces.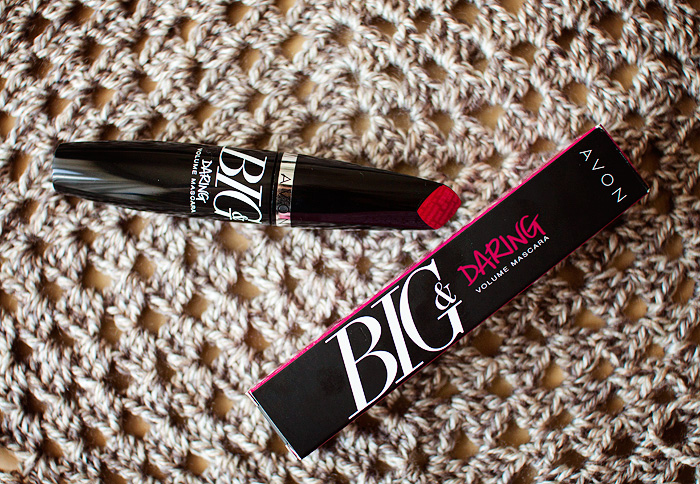 I usually get on well with lengthening mascaras as my lashes are fair, particularly at the tips where they disappear against my skintone.  I could apply boot polish and I'd still get an initial wow factor at uncovering those lost tips!  Having said that, my lashes, particularly post pregnancy, are a little sparse and volume and thickness is something I crave.
The Avon Big & Daring Volume mascara presents a large, curved brush… densely packed with bristles of varying lengths.  The idea behind this brush is the usual "capture as many lashes as possible in one go" remit, and it works well.  Obviously, the more lashes you can capture (per sweep), the less you'll need to layer and the chances of clumping will reduce.
I hate clumpy lashes, with a passion.  I struggle to leave the house if I've had a mascara melt-down and have overdone it.  As a result, I generally dislike any "wet" mascaras or ones that apply too much product, too quickly.  Instant bin fodder.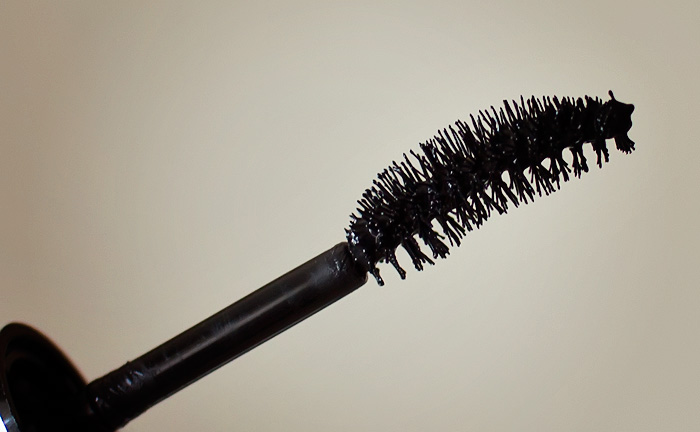 Although the Avon mascara captures a lot of product on those many, many bristles… the packaging has an effective inner narrowing of the neck that ensures excess product remains inside as you draw the wand out of the tube.  The curve of the brush matches well with my eye-shape and allows me to get down into the root of the lashes without too much effort or wrangling.

The overall result is great for an "every day" look, the before/after picture shows how my lashes look with two coats of the Avon Big & Daring Volume mascara applied.  I could have gone for one more coat without clumping but in all honesty, I don't have the luxury of time to keep building my mascara in the mornings.  It's probably not quite dramatic enough for a night out but it's perfect for the daytime, especially as I want something a little more impactful than "natural" without going overboard.  It strikes the balance just right for my tastes.
I don't experience any flaking or smuding with this formula, infact… if anything, it's a little too resilient as it does take some effort to remove it in the evening.
All in all, for a sub-£10 mascara, I'm really pleased with how it works.  It's an effective choice for those on a budget and offers a generous 10ml of product for your pennies.
Avon Big & Daring Volume mascara is currently on offer at £7 (usual price £8.50), it's available online from avonshop.co.uk
* press sample
if you liked this post, please don't forget to check out my subscriber options, here