You may recall my bitter moans last week about how when presented with a rare opportunity to spend an indecent amount of time playing with makeup, I came up with something that looked no different from my everyday makeup.
So this weekend, I grabbed myself by the balls (cough) and reached for my brightest, scariest palette.
NARS Mediteranee.
Innit gorgeous?  And I'm sure it shouldn't really work against my skintone… perhaps it doesn't, but hell… I really love it anyway.
Don't laugh… this is WAY out of my comfort zone nowadays.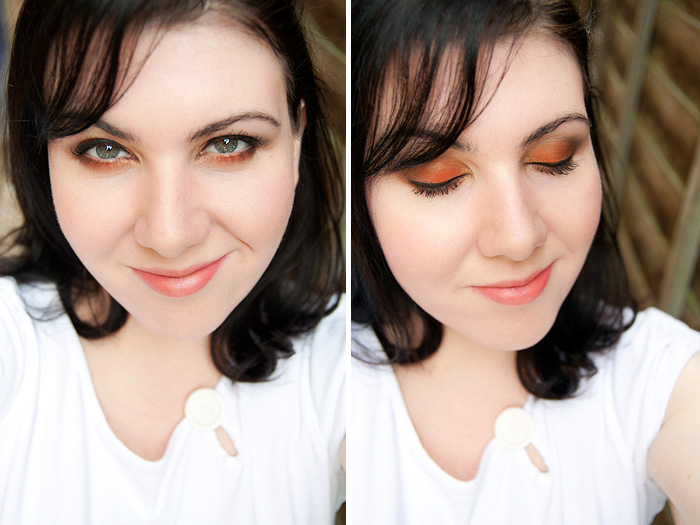 I know I look super-snooty in the 'looking down' pics but you can't see the ORANGE otherwise 'cos of my hooded lids!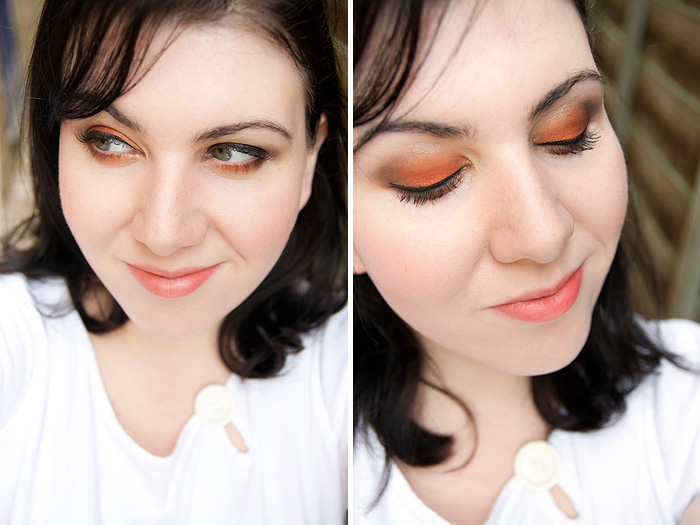 I think I scared Leila a bit. (OMG the CLOWNZ are coming!)
When was the last time you stepped out of your comfort zone?