When I was making a birthday purchase for a dear friend, I couldn't resist keeping the GWP for myself.  I know that's naughty… but don't act like you wouldn't.  You wouldn't?  Ok… now you've made me feel *really* bad.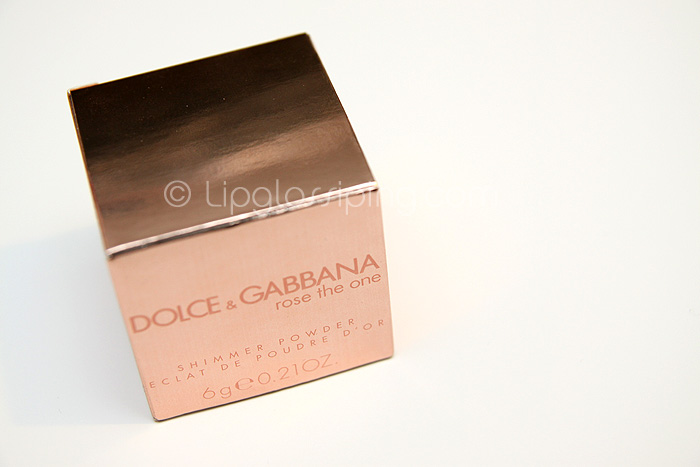 Dolce & Gabbana Rose The One has been a hit on counters since it was launched last year.  It's a very soft, feminine floral that updates the traditional rose scent and reintroduces it to a younger generation.
Of course, as with most fragrance successes comes the spin offs… the body lotions, shower gels and in this case… the body shimmer powder.
I received a 'mini' 6g size free with my fragrance order and have been thoroughly loving it.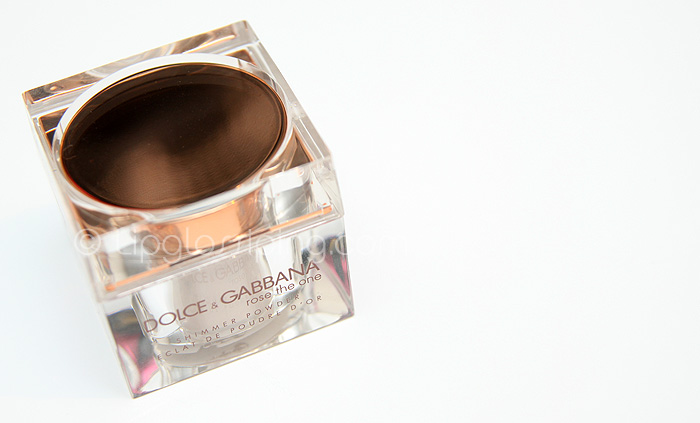 As an objet d'art, it's a really pretty thing to have sat on my dressing table.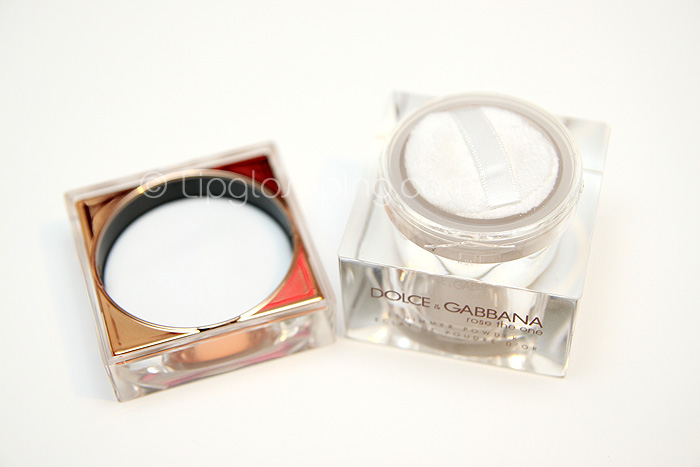 As soon as you remove the lid you become aware of the delicate scent of roses and grapefruit.  It smells like a really clean floral… immensely feminine and quite suited as a body product.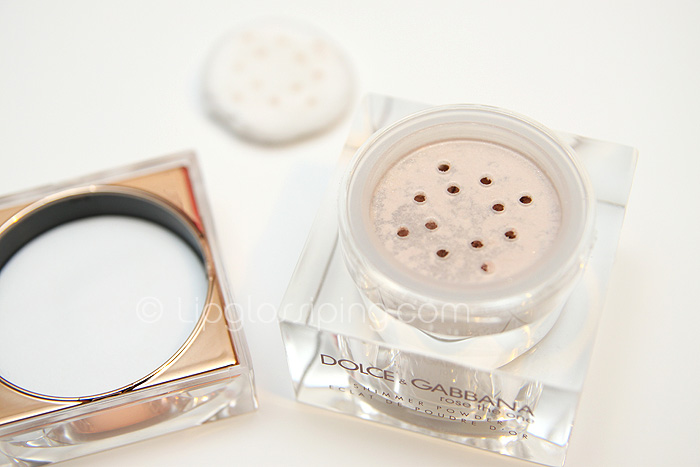 The shimmer that this product imparts is beautiful.  Delicate, rose coloured with gold accents… it's shimmer for grown ups.  I tap a little into the lid and use my powder brush to dust along my collarbone.  I've tried to catch how it looks in the photo below but not sure I've done it much justice.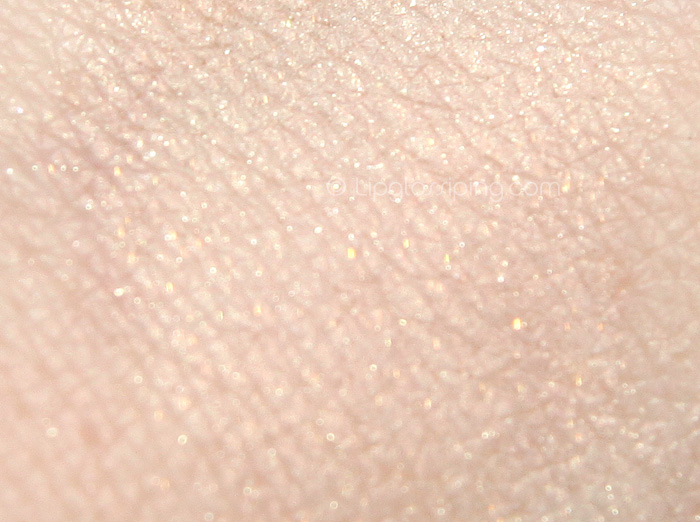 I would definitely repurchase this in a larger size if/when I run out.  The scent it leaves on my skin is just the right amount and I would imagine that when layered with the complimenting EDP is a force to be reckoned with.
Don't you just love a good GWP?
D&G Rose The One Shimmer Powder (in the huge 26g size) is available to buy online from John Lewis, priced at £34.