Are you an organic kinda gal? If so, you'll be particularly interested to hear about Cargo's new Plant Love Collection which will be available in the UK exclusively from organic beauty boutique Puresha from the 30th September onwards.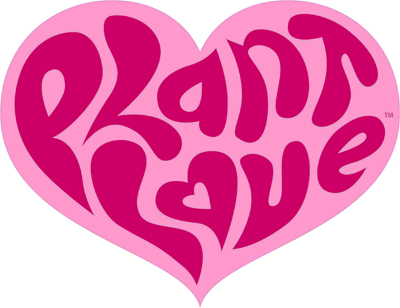 Plant Love is the first Ecocert™ premium makeup line to be launched in the UK, and Puresha are (understandably) rather excited about it!
They say:
PlantLove™ combines earth-friendly formulations and packaging with CARGO's dedication to creating professional-grade make-up, for a line of cosmetics that represents true beauty with conscience. One brand, with so many benefits. The entire PlantLove™ Collection is natural in origin. 

PlantLove™is free of parabens, phthalates, petro-chemicals, synthetic dyes and fragrances.  The cosmetics are only manufactured in countries with solid environmental and product labour records.  This means that PlantLove™ is entirely in harmony with the Earth.
The collection includes:
Natural Origin Lipstick – £12 (available in 20 shades, 11 of which are celeb-designed)
Natural Origin Loose Powder Foundation – £16 (Talc-free and infused with natural oils – 5 shades)
Natural Origin Pressed Powder – £16 (infused with organic olive fruit extract – 2 shades)
Natural Origin Bronzer – £15 (made with all natural terracotta ingredients and baked for eight hours)
Natural Origin Baked Illuminator – £15 (a blend of blush, bronzer and highlighter in one – 3 shades)
Natural Origin Blush – £14 (rich in natural Karanja Oil, Argan Oil and Grape Seed Oil – 6 shades)
Natural Origin Lip Gloss – £12 (high-shine in a non-sticky texture – 8 floral inspired shades)
Natural Origin Lipliner – £10 (formulated with Organic Beeswax and Jojoba Oil – 2 shades)
Natural Origin Lip Balm – £8 (infused with Organic Cocoa Butter, Beeswax & Grapefruit Extract)
Natural Origin Eye Shadow – £11 (available in 18 shades inspired by tropical gardens)
Natural Origin Eye Liner – £10 (available in six easy-to-wear shades)
Green Goddess Collection – £22 (A collection of 4 eye shadows and 2 blushes)
The lippies hold particular interest for me, 11 of the available 20 shades have been celebrity-designed.  "Celebrity-designed" products usually make for popular choices, so I'll be very interested to hear how these fare.
I've scoured the net for some images to get more of a feel for the collection, and would like to share what I've found with you!
How cute does this look?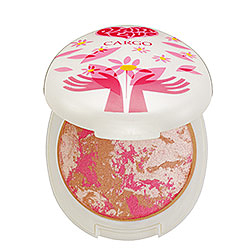 Cargo Plant Love Baked Illuminator in Fire (£15)
I'm a total sucker for baked products and this looks like it might flatter my pale skin-tone really nicely without just being a highlight product.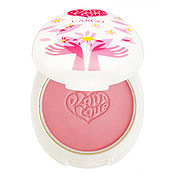 Pretty! This is Cargo's Plant Love blush in Peony.  I'm fairly new to Cargo products in general, but am already a fan of their blush formula which is finely-milled and long lasting.  I hope these live up to their parent company's existing line!
The last product I'll show you is the Green Goddess Collection, I love the convenience of palettes, but they often disappoint by usually containing 1 or 2 bogey shades!
This one certainly doesn't seem to be suffering from that problem with a selection of lovely, easy-to-wear shades.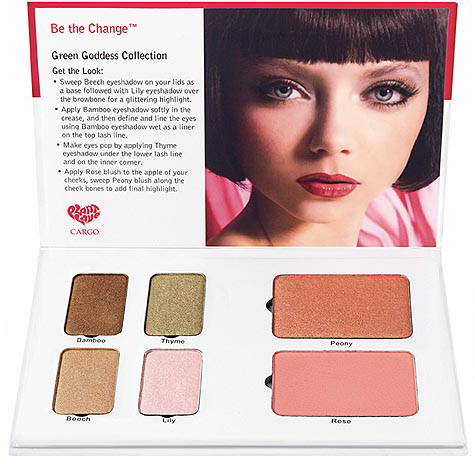 Hand on heart, I can't say that I get particularly excited by the word 'organic', if anything I'm usually a little sceptical as to whether the products may sacrifice quality in return for their ECO-credentials but CARGO Cosmetics are a well-respected Canadian brand that have already achieved a good reputation for quality cosmetics.
Not only that, but the more I've read about and dribbled over the images of the products in the collection – the more hopeful I've become that these won't disappoint.  I'm already in love with the cute retro yet modern packaging – which incidentally is made from a special plastic manufactured entirely from plant materials (not petroleum).  Now, that's what you call innovation!
Available from the 30th September exclusively from Puresha.com