When I read on the Perricone MD website that Cold Plasma was "A New Paradigm in Scientific Skincare" – I succumbed to the realisation that I didn't have a clue what paradigm meant.  I suspected that I might need a degree in something better than Media and Cultural Studies to be able to use that word in company without much sniggering.
I went to Wikipedia to try and make sense of it, but came away even more confused.  Something about exemplars apparently…. so then I got out my dictionary to look up exemplars (whilst wondering how long all this was going to take and couldn't they have just used the word "breakthrough" instead).  And then I struck gold, the penny dropped, the lightbulb flicked on and I 'got it'.  It just means something that's so brilliant, someone else is bound to half-inch the idea soon.
If you all knew exactly what it meant anyway… congrats, you just wasted about a minute of your life reading this.
So anyway, on with the product!
Perricone MD are well-known for their ultra-pricey, ultra-scientific skincare.  They're like the Hell-Fire club of skincare but without the sex, whips and debauchery.  A pot of Cold Plasma will set you back 120 of your British pounds… that's a lot of money for 30mls of something that smells like the inside of a fishbowl.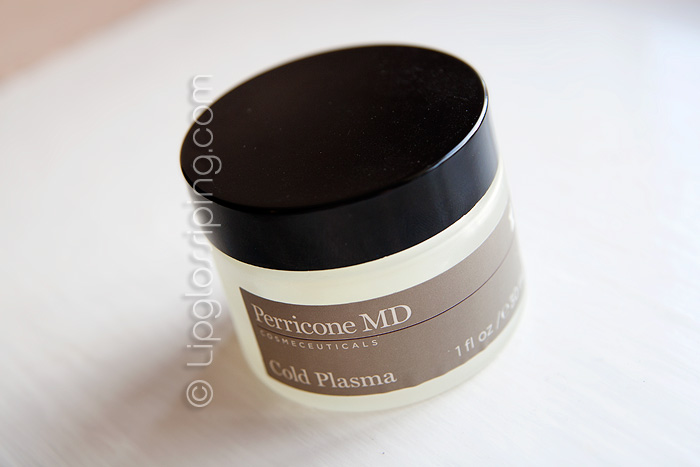 Which is why it was given to me earlier in the year at a PR event… I don't have the kind of money to drop £120 on a cream that I've never sampled before in the hope that it will turn me into Bieber's younger and more fresh-faced sister.
But that's also why I was determined to see the pot through to the bitter end and not take this review too lightly.  People out there WILL spend that kind of money because they like to have the best of the best and sometimes, the best don't come cheap.
I started using Perricone MD's Cold Plasma around April/May.  The gel texture is cooling, refreshing and beautifully light.  It sinks in leaving me with velvet-soft skin and an almost instantly smoother complexion.  Sadly, this effect never lasted till morning or else I'd be commanding you all to go buy, buy, BUY!  The scent (which has been commented on many times before) is fishy.  Not fish and chips fishy, or harbour-side fishy but aquarium fishy.  There's a difference…   Have you ever walked into a pet shop?  It doesn't smell of cats and dogs does it?  It just smells… like a pet shop.  Well, this smells to me like a fish tank, are we clear on this completely unimportant distinction?!
Everytime I used it… I was like "ooooh, there goes £1", which is quite off-putting when I kept losing about 20p worth under my nails.  Have I mentioned how much I dislike my products packaged in jars?  Squeezy tubes all the way please!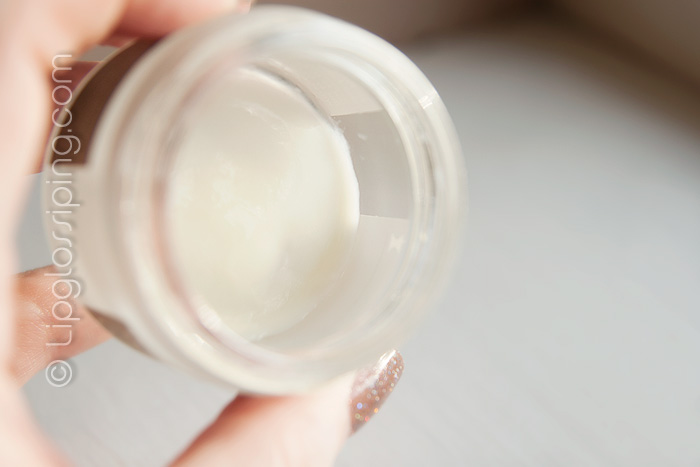 But anyway… I did it!  I reached the bottom of the jar at the beginning of August, which actually means that although I can't describe this with a straight face as being "value for money" – this stuff did last me a hella long time!  I think because it spread so well over my skin, I really only needed to use a v. small amount each time.  I should downsize that £1 theory.
So, would I actually go and spend £120 on this to repurchase?
Um… no.
Despite it being a thoroughly lovely treat, I just didn't see enough overall difference in my skin to warrant that kind of purchase.
I mean… Cold Plasma is promoted as helping to combat the 10 signs of aging, which include:
Firmness
Elasticity
Clarity
Radiance
Smoothness
Texture
Redness
Blotchiness
Fine lines and wrinkles
Dryness
.
And I just can't say that I experienced long-lasting differences to these areas.  Yes, for a few hours my skin felt: smoother, softer and I also think it made my pores appear smaller.  But that effect would only last me through to lunch-time and I'm not even 100% positive that I wasn't looking EXTREMELY hard to notice these things.
I am skeptical about all things claiming to work miracles but goodness me would I have sung the praises of this concoction from the rooves of the blogosphere if it had delivered.  For me, it delivered around £40 worth of good skin.  And that's the most I'd give you for it.