You can't polish a turd but you can roll it in glitter…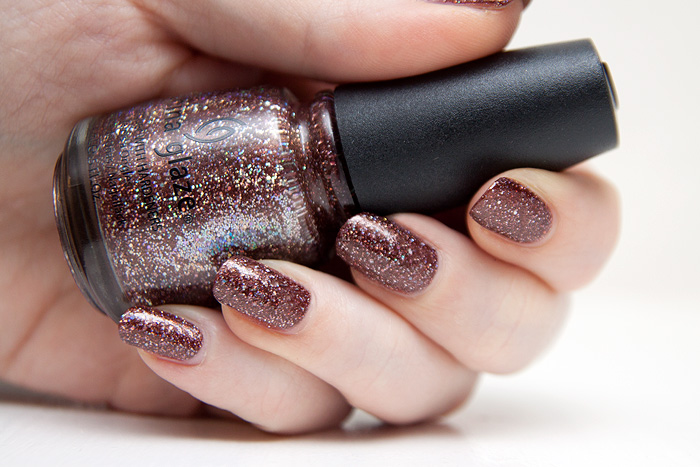 Ta-da!!
Well, it's not exactly subtle is it?  A warm brown base colour with a whole heap of chunky holo glitter embedded like sparkly shrapnel.  It needs a top coat to get rid of the grittiness and three overall coats to achieve full opacity.
I like it, but not as much as I thought I was going to.  Apologies for the no natural daylight photo – colour is accurate but the holo is obviously looking a little underwhelming.  You need proper sun for that kind of bling and we're just not getting any at the moment.
What do you think?
China Glaze Mahoganie is priced at £7.99 and available online from RadiantBabe-Beauty.