Butter London have just announced a new nail polish shade to coincide with the Royal Wedding this year!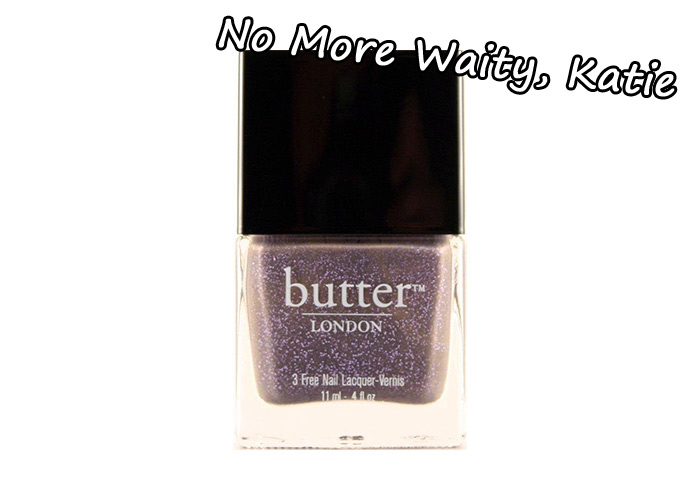 "No More Waity, Katie" will be a limited edition shade released late spring, named for the popular tabloid play on Kate Middleton's perceived patience as she waited for Prince William to pop that all important question!
Described as a greyish/blue glitter infusion, I can't waity (see what I did there? smooth…) to see how this looks in person.
More information on release dates and potential pre-orders at PowderRooms as and when I have it.
I'll take any excuse for some new glitter-infused nail polish shades thankyouverymuch!