With ever-increasing emphasis being placed on design and aesthetics, it's no wonder that nowadays, we're inundated with beautiful products to "enrich" our buying experiences.  I will admit that I'm a total sucker for a beautifully packaged object… it all adds to the delight of cradling that new purchase in your hands and feeding…well… kinda 'good' about it no?
How horribly shallow.  I will have to feed my soul with some wholesome, profound and worthy thoughts about BINTM to make amends…  <…>  …Ok, I'm over it.
But it's always good to remember Aesop's words reminding us that "Outside show is a poor substitute for inner worth."  It's all too easy to get swept along on a tide of "ooh pretty" and forget about the product inside.  Perhaps more than any other, the beauty industry should be driven by physical results, why else would there exist so many beauty bloggers slathering products on their faces like no tomorrow, eager to share their findings?  So is it kinda ludicrous that there is such importance placed on how products look externally?
Probably.  Case in point…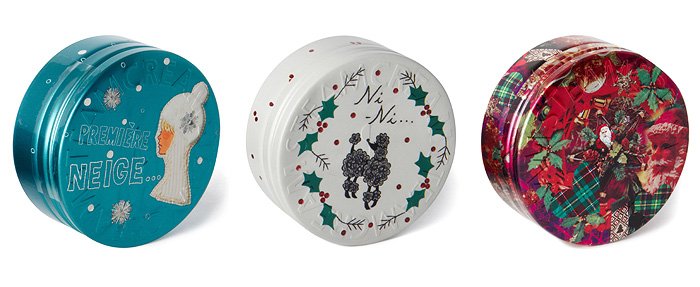 I want these limited edition Steam Cream Xmas tins from Selfridges… I don't even really like the product (it's nice enough but doesn't rock my boat) and yet, gimme.
And how about those Guerlain palettes… you know the ones, the horribly expensive but atthesametime ridiculously beautiful chrome cut-out ones.  They've generally received luke-warm reviews, but I still want to stroke one and make it mine.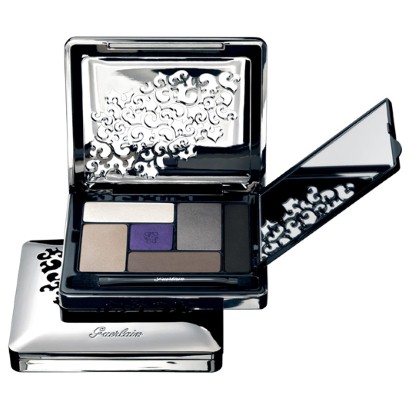 And of course, Paul & Joe… well they know how to make a product look nice don't they?
Whenthey tweeted an image of the lipstick below a couple of weeks ago, I knew I wanted one.  Of course it helps that the shade shown is hawt but still, I reckon I would have bought one even if the shade was a bit boring.  Art Deco styled lipsticks?  GOD yes.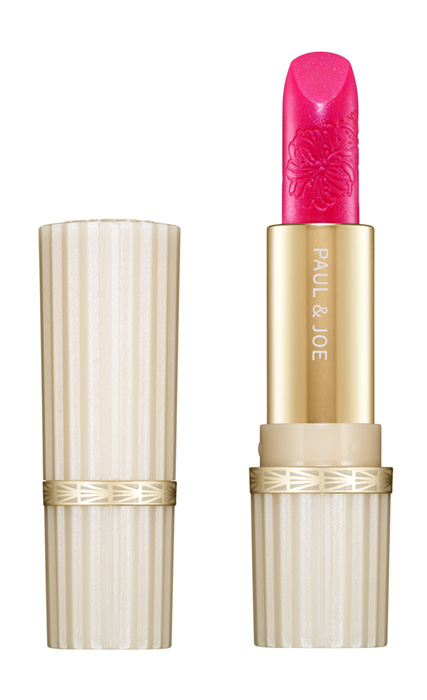 Now, don't get me wrong… I am admitting to shallowness and I'm admitting to having my head turned more readily by something that appeals to my inner magpie.  But I'm not saying that style overrides content.  It just… helps.
Are you a sucker for beautifully presented beauty products?  What is your most 'beautiful' purchase?