I've had a 'thing' for this Kjaer Weis eyeshadow in Wisdom ever since reading Jane's post about it over a year ago.  I already knew that the brand produced quality items (albeit at a price) and a few months ago I decided that I could stand it no longer and took the plunge.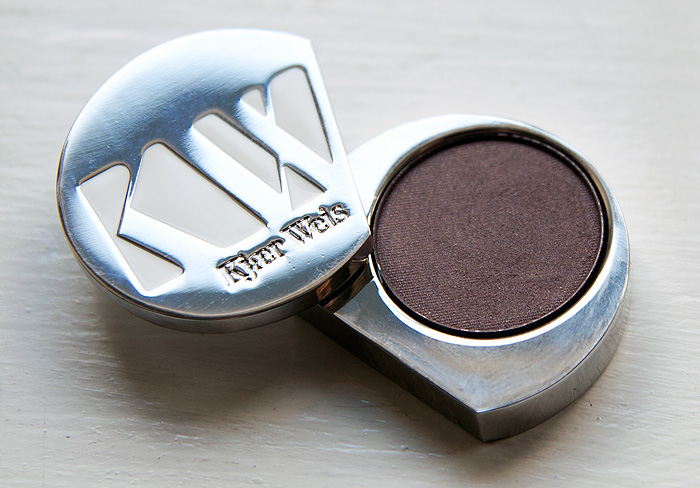 Wisdom is a taupe with a difference… a subtle difference for sure, but it has a beautiful, ghostly sheen that intrigues me and catches the light at certain angles.  To most, it would mean nothing but to taupe fans, it's enough to give it that 'get in my basket' factor.  The cool taupe is nicely, though not densely pigmented and blends like a dream, lasting through the day with or without primer.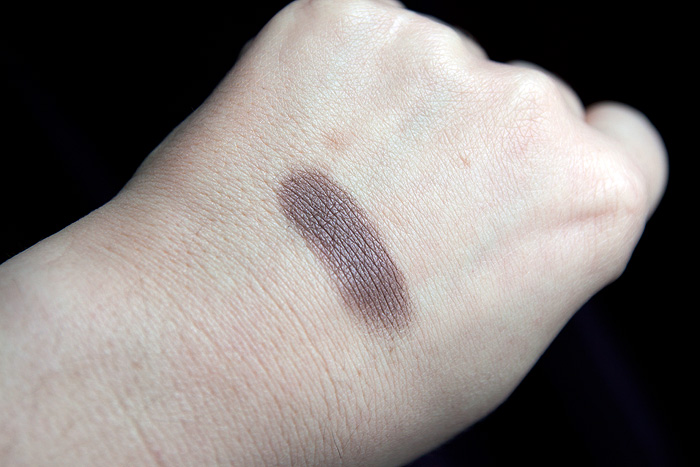 You can see the ethereal sheen in the swatch above, it's like a ghostly flash of pretty that really gives it a softer look once on the eye.  Yeah, I like this one a lot.  Refills are priced at £13 each, if you want it in the original Zamac packaging – you'll be looking at parting with £32 for the pleasure.
Kjaer Weis used to be available in the UK from SpaceNK but I've just been on their website and everything appears to be out of stock.  Never a good sign.  Anyone know what's happening with the brand's availability in the UK?