What do The Grand Canyon, The Aswan Dam, my blackheads and the Great Pyramids all have in common?  All totally visible from space.
I've been reliably informed that my unwanted facial potholes have often been mistaken by the Mars Rover as an interplanetary field of black holes, thoroughly capable of sucking all living matter within a 1000 mile radius into them.
Sounds about right to be honest.
I've been trying a daily scrub from Neutrogena which promises to help eradicate these 'orrible blighters and although it's early days, I've been pretty impressed with the results so far.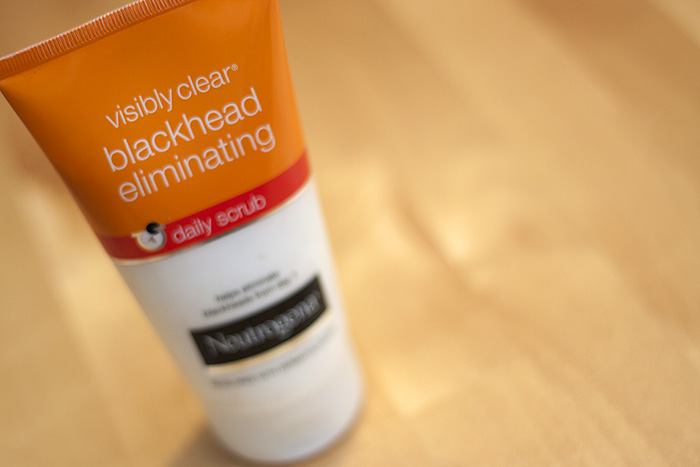 There are a billion blackhead-busting scrubs out there but what makes this one a little bit different is the fact that instead of being advised to use it only a couple of times a week, Neutrogena have formulated this one gently enough to be used every day as a replacement to your usual cleanser.
The key ingredients which should make all the difference to our beloved blackheads in this instance is 2% salicylic acid.  A rather brilliant beta hydroxy acid which helps break down congestion deep inside the pore – and used regularly (which you can with this scrub) – will help keep pores free from debris.  Combine this with the manual exfoliation and massage provided by the synthetic microbeads, and it's a pretty decent way to encourage clogged pores to remain clear.

The eagle-eyed amongst you will also notice that the Neutrogena Visibly Clear Blackhead Eliminating Daily Scrub contains no SLS, and as a result, doesn't foam much.  The wonderful side-effect of this, for me at least, is that I don't have to run screaming from the bathroom in a dash to slather moisturiser on my rapidly-tightening face.  I find it a touch drying but nothing that would stop me from using this daily.
Because of the salicylic acid, I've actually been leaving this on my skin a little longer than you may expect in order to give the chemical the best chance at having an effect on my deep-space-nine (billion) blackheads.  I'm not the biggest fan of the microbeads because they feel a little granular to me and not quite as smooth as I'd like but I've been gently rubbing them in a circular motion around the sides of my nose (area of most congestion) and then leaving the product on my face for a couple of minutes before rinsing my skin clean.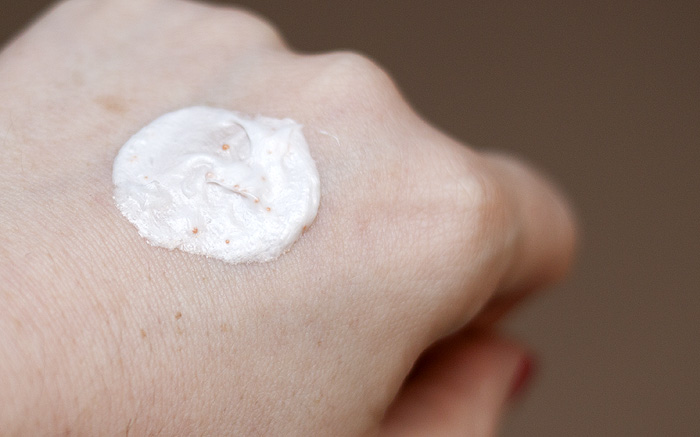 I've noticed an improvement in the appearance of my blackheads, especially the larger ones… which I suspect, are the ones that are probably the easiest to flush out.  I'm not sure that I love using the product enough to use it daily for like the. rest. of. my. life.  It smells kinda unpleasant…. in a medicinal way but I'll definitely reach for it often when I notice those little alien heads peeping out of my pores.
Beam me up spotty.
Neutrogena Visibly Clear Blackhead Eliminating Daily Scrub is currently on offer at Superdrug, priced at £2.34 – definitely worth a punt for those among us who are blackhead-affilicted!
Got blackheads?  How do you bust them?