I love a bit of alliteration in the mornings and the ECOTools Bamboo Bronzer Brush is just the kind of tongue twister that my beauty routine was waiting for.  I'll start my review by pointing out that this little big brush has amassed an amazing 4.8 (out of 5) average rating over on makeupalley.  No great shakes you might think, except when you take into consideration that it's been rated almost 300 times.  That's a lot of very happy brush owners.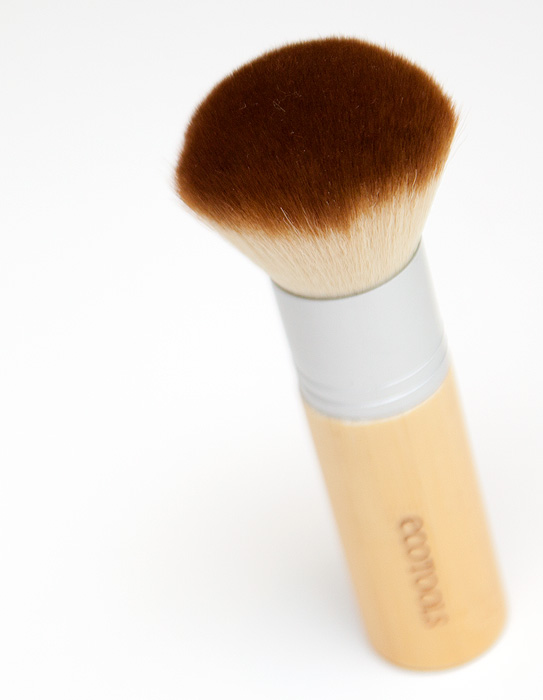 Although sold as a bronzing brush, this thing is so large, I have to assume that ECOTools intended this to be used as a body-brozing brush or simply an all-over face bronzing (as in tanning) brush.  There's no way you'd wanna reach for this daily to "sunkiss" your face in specific areas, it's mahoosive!  Where this baby excels is in its ability to buff – buff, buff and buff again.  It's a wonderful long-handled kabuki for mineral foundation and an even more awesome applicator for the kind of liquid foundations that would normally give you an armache as you try to blend them before they quickly set.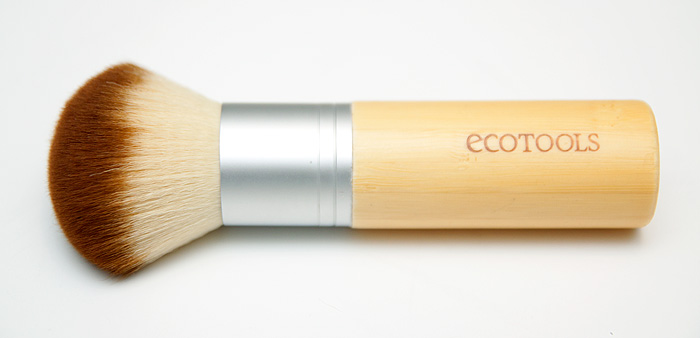 This particular brush pairs up wonderfully with all manner of foundations including powders, creams and liquids and if you love the ELF Powder Brush for buffing in your foundation, I'm willing to bet that you're going to love this even more.  The synthetic bristles are kitten-paw soft, keeping dry skin happy while you buff away to your hearts content.  I'm not gonna call the finished results 'airbrushed' (because it's a naff expression) but I did get a lovely sheen to prove that the product had been worked well into the skin before any excess was buffed away by the densely-packed fibres.  I don't find the large handle cumbersome to use, neither have I experienced any problems with shedding.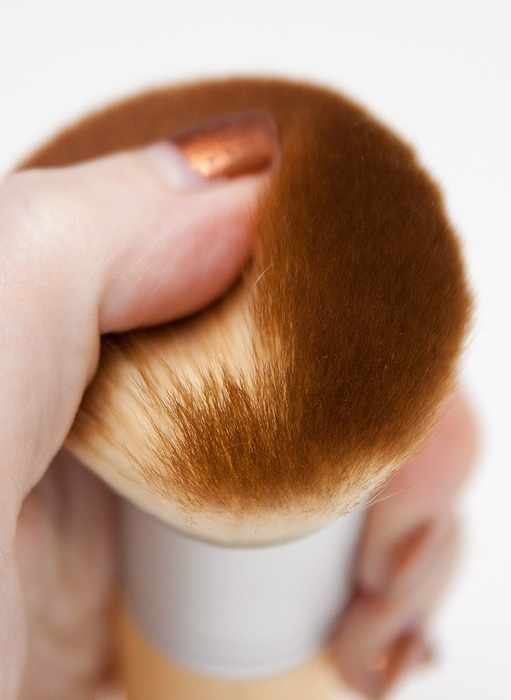 I've since bought another one to keep as a finishing brush and I use it to apply an illuminating/setting powder and ensure that everything is fully blended with a non-powdery finish – something I can struggle with when my skin is on the dry side.  The only negatives about this brush is that it's a bugger to clean, takes an age to dry and isn't very-travel friendly.
The ECOTools brush range is available to buy instore in Boots, priced at £9.99.  It's also available online from cutecosmetics, priced at £8.99