Forgive me a little press release copy and pasting… but it's certainly a worthy campaign to profile.
.
Highland Spring is blushing pink as it launches an exclusive handbag size 'hint of pink' bottle in association with Breast Cancer Care to help raise valuable funds to support the 46,000 people diagnosed with breast cancer every year in the UK.
Available in a 6 x 500ml pack, the bottles will be sold in Tesco stores nationwide.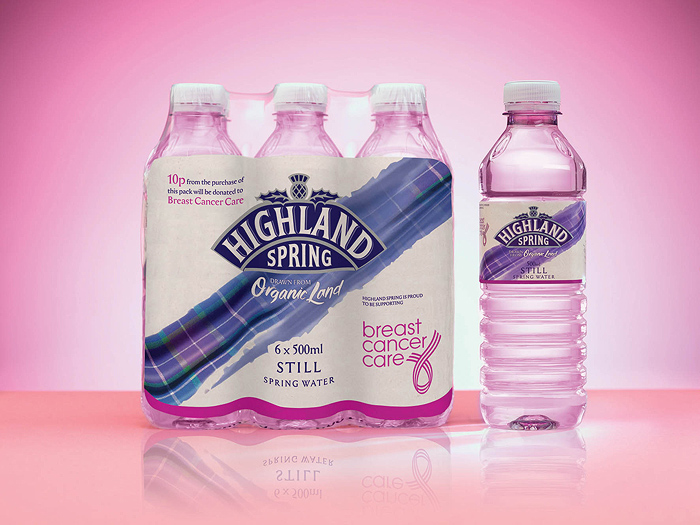 If you're interested in finding out a little bit more about the kind of support Breast Cancer Care offers families and people in need, watch the video belowing detailing Win's story.  She's an inspiration!
Hope you're having a great day so far x