From the Autumn/Winter 2010 Vintage Vixen collection, Bogie (named for Humphrey Bogart) is a must have.  No really, go and buy it NAO!
I don't usually like frosts, but this is metallic enough to bring it up to date and stop it from looking like you've raided your Mum's nail polish box.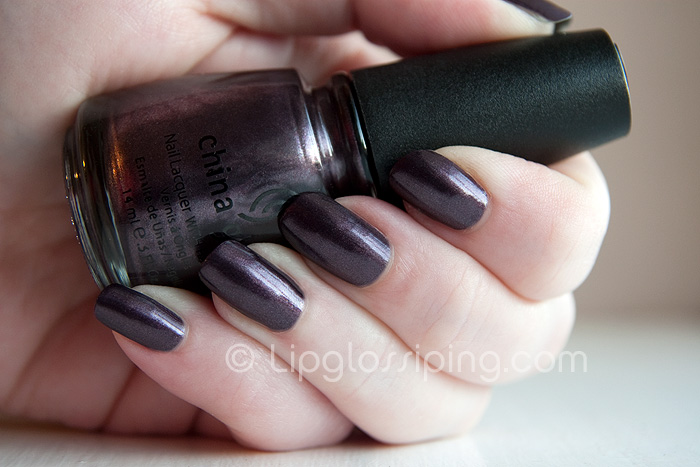 It reminds me a little of my Dior Silver Purple from last Christmas… though is a bit less gun-metally (metally, totally a word) and more purple.
I've already worn this twice in a row and die-hard nail fans will understand that that's QUITE the accolade.
A very, very pretty polish for Autumn/Winter.
I buy 80% of my polishes from BeautyZone2007 on eBay who I've had a faultless experience with so far.