So this afternoon… I was eating my lunch, sipping at my diet coke and doing my usual blog tour… checking out all my fav blogs when I nearly choked on my cheese and pickle sandwich.

Clicking over to Kiss&Makeup.tv, I did a double take when I read their latest post: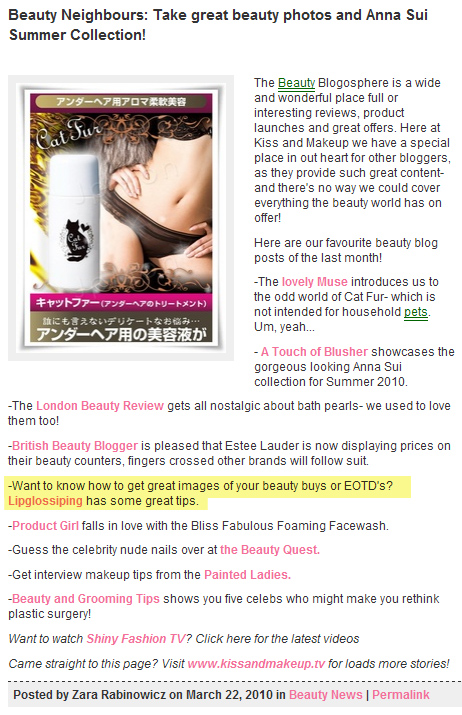 I have great tips!  It was a perfect opportunity for a typo… but tips are fab too.
Please excuse this obscene display of self-indulgence, as a long-time stalker of Kiss&Makeup.tv… I feel like I've been featured on Oprah.
How's your day going?