There's a simple truth right there.  Buying too much makes me feel guilty though and no-one likes feeling the weight of their child's university education resting on their shoulders.  No pressure Leila.
Here are a few bits I've picked up this week…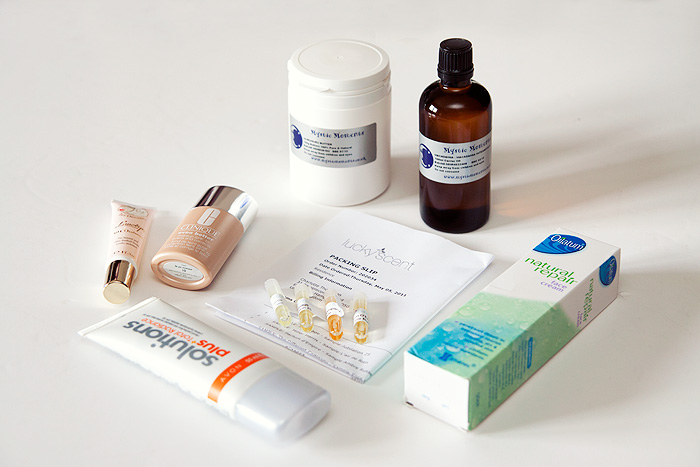 Lanolips 101 Ointment (£11.22) – I'm on my last tube and thought I'd grab one while I remembered.  This is a staple purchase for me to keep my lips in good condition.
Clinique Even Better Makeup SPF15 in 01 Alabaster (£21.00) – I tend to forget how affordable Clinique makeup is when to all intents and purposes, I do still consider it a high(er) end brand.  This was an impulse buy for me… I really wanted to check out the new Moisture Surge Tinted Moisturiser but I didn't get that far because I fell in love with the texture/coverage of this one first!  I've only worn it once so I'm not ready to review but first impressions are good.
Mystic Moments Murumuru Butter 100g (£7.50) – I plan to melt this and use it as a leave in conditioner… well, that's the plan.  If it's too rich, I'll be using it as a pre-wash treatment instead!!
Mystic Moments Macadamia Oil 100ml (£3.75) – My Dad has v. dry skin and I've converted him to using a body oil whilst still wet from the shower.  Unfortunately, I haven't converted him to the price tags that I'm happy to pay for my post-shower treats.  I'm going to do a bit of googling and see if I can fashion him a rudimentary body oil that softens and replenishes on a budget to suit him!  As for the Macadamia?  Well… I thought I'd nick a bit for my hair while I was at it 😉
Oilatum Natural Repair Face Cream (£7.65) – I'm on my second tube and this stuff just works really nicely for me (thanks Nicola Pixiwoo!) whenever my skin is feeling under the weather.  I had a breakout a couple of weeks ago and I feel that this has helped me get over the 'recovery' period with less fuss and foundation application woes.
Avon Solutions Plus Total Radiance (£various) – This was recommended to me a couple of weeks ago by one of you lovely lot as a great tinted moisturizer and it works in the same way as the Estee Lauder Daywear Sheer Tint Release that I reviewed here.  Except that this gives less colour making it a great option for pale types who find the Lauder version deepens their tone too much.  The bad news is that it's not available on the Avon website as I look today so if you want to give it a go, you'll need to scour eBay.
Lucky Scent Samples (£various) – I feel a new obsession coming on… I ordered some hard-to-find fragrance samples from LuckyScent.com and they arrived within 5 working days from the U.S!  I've already fallen head over heels with one of them… uh oh.
.
What have  you been treating yourselves to this week?  Anything I can add to next week's list? 😉