…here's an interview I did with the lovely Emily from Sparkle and Shade.  You can check it out if you're looking for something to fill a boring morning with… I can't promise it'll make it any less boring though!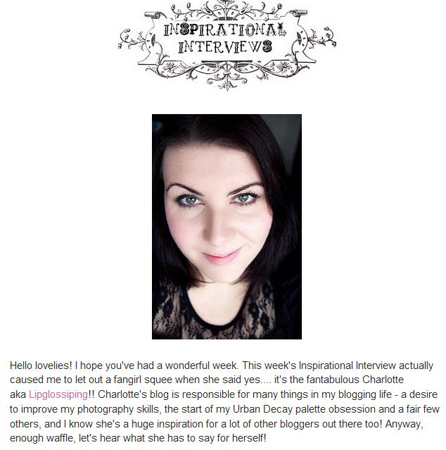 Well, what a whirlwind the last 4 days have been!
I've been up and down to London more in the last week than I have in months and then I headed off to Paris on Saturday with the infinitely good-humoured VexintheCity!  I didn't spend as much money as I feared I might but what I bought, I'm very happy with.  I shall do a little Paris post later this week.
I'm playing catch up with emails, comments and posts so please bear with me and if I've missed a question (either by comment or email), do chase me up.
Have a great week friends x