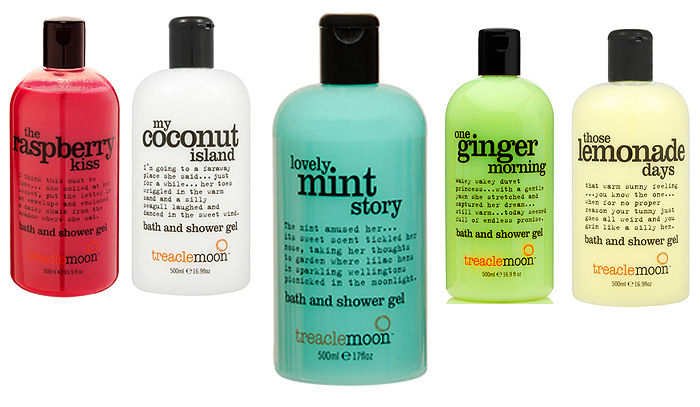 New for Summer, the already popular TreacleMoon lineup is expanding to include a new fragrance.
Lovely Mint Story promises to be a cool, refreshing mint fragrance that takes you back to minty mojitos and tropical times with its skin-tingling zing.
Me?  I just want something zingy to replace the tropical coconut-y phase that I'm currently going through!
Treaclemoon bath and shower gels are available exclusive to Tesco (larger stores only) and carry a very reasonable price tag of £2.89!
Have you checked out any of the other fragrances?