Well, I'm up to my elbows in baby sick, poo, nappies, leaky boob milk and lots of other bodily fluids that you really don't want to be up to your elbows in.
I have to say though, I'm loving every minute of it!
I make sure that I find the time to apply a full face of makeup every day even if I'm not leaving the house.  It's so worth making the effort as it keeps me feeling more normal and grounded in a world that feels like everything I know has been turned upside down and inside out in a huge whirlwind of change.  I can barely remember what day of the week it is, but these silly little routines help me more than I can describe.  Who'da thunk it?
I don't have any reviews or FOTD's to share today.  I'm currently sporting a lovely mani with China Glaze's "Ruby Pumps" and I shall try and do a NOTD pic tomorrow before it starts chipping.  Having a month old baby is the ultimate mani endurance test by the way!
I've made a couple of hauls of mineral makeup recently (Silk Naturals, Earthen Glow Minerals, Cory Cosmetics (again) and ELF) which I'll be sharing and reviewing shortly.  Leila is (hopefully) starting to settle into some kind of routine so perhaps I'll have a little more time to myself soon.
I'll leave you with another picture of my little girl who has just started to give her Mummy proper smiles…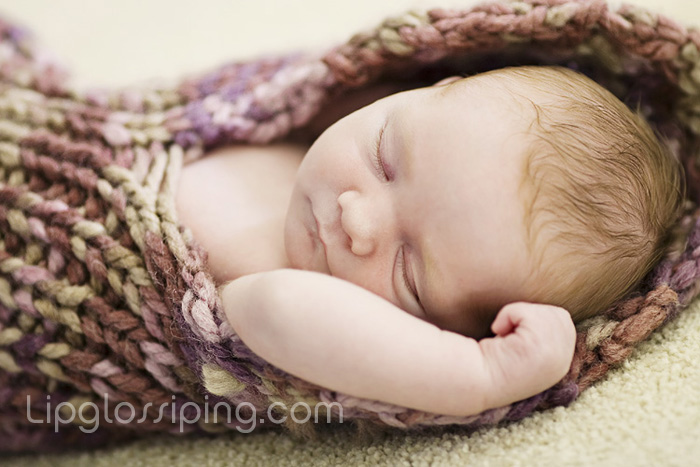 …till next time xxx