Yah, that's me… Polished Princess…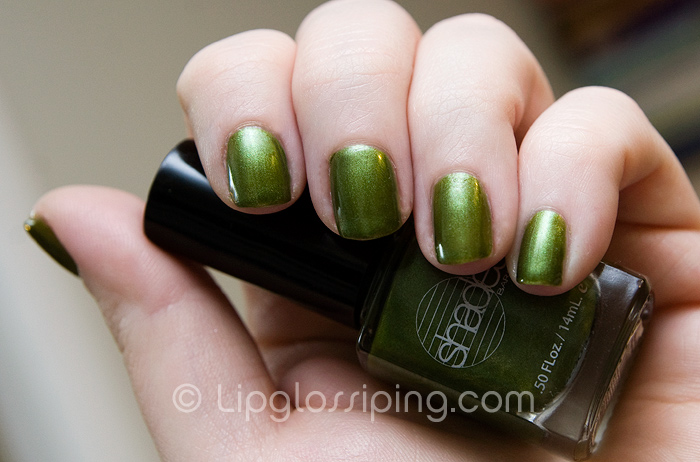 Is it a bit bogey?
It doesn't make me feel very princessy… although as greens go, it's not too bad on my skintone.  Not like OPI Sit Under The Apple Tree which still makes me feel nauseous when I think of how bad it looked.
I didn't hide my nails whilst wearing this, which can only mean good things!
It applied as beautifully as the other Barielle's I have been sent to try.  I really think this one would *sing* against a more olive complexion.  But I'd definitely wear it again, it also has a Christmassy vibe going on…  I have a red nail art pen…. I'm sorely tempted to get "creative"