When you want something, you work hard and you achieve it.  That's the way things are supposed to happen.  And if they don't happen this way, then you only have your lazy-ass self to blame.
Which is why I've been feeling quite cross with myself recently.  You see, over the last few years, I've lost a lot of weight – around six stones in total and in that time, I've hit plateau after plateau, fell off the wagon repeatedly, and sailed down the scales with the wind behind me when the going's been good.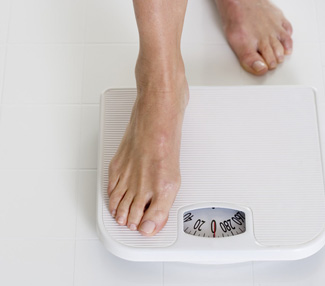 When you're very overweight, it can take a long time to notice that you're even losing the excess baggage.  In my experience, it's only when I get to the level where I can see the effects of developing muscle tone that I start to feel properly trim… I also put myself under a lot of pressure, and it's frightening how quickly I shift my goalposts of what is an "acceptable" weight/fitness level.  I can definitely appreciate how people get sucked into the "just one more stone" weight loss mentality.
But my problem is, I'm on my way back up the scales.  Not just a glitch… I didn't fall headfirst into a plate of roast potatoes too many times last month.  I'm simply creeping steadily back to my tunic tops and over-sized jumpers.  My fitness levels have also plummeted… earlier in the Summer, climbing the stairs to my front door felt like nothing, literally.  Not any more!
Weight Watchers was great for me, and I've just signed on again last weekend… but the disruption after moving house in the Summer completely shifted my mindset from "eating well", to "eating cheaply" and although I'm certain those two things aren't mutually exclusive – it feels like I have to work a lot harder to create inexpensive, filling, and healthy meals for the family.  This is part of it… the other part is that the area we've moved to, isn't really the kind of place I feel safe to be running around in, at least, not after dark.  Throw in the plummeting temperature, the fact that all my "skinny girl" clothes aren't fitting me, and I'm in a huge motivational slump.
This sounds like a massive pity party, it honestly isn't.  It's an admission to myself.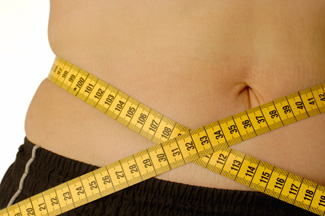 I haven't admitted to myself that I'm unhappy with the way things are heading again.  Sure, I've moaned about my clothes being tighter, done the whole "boo, I'm getting fat again!" thing (three times a day), but truly admitting that the current situation is having a massive effect on my daily mood?  No.  Because I don't like admitting that I am so defined by this issue.  I want to be defined by the way I treat my family, how good I am (or not) at my job, hobbies, and passions… even just my smile.  I don't want this to have such a huge impact on who I am and how I feel about everything.
But it does, and I'm admitting that here and now.  Because, you know what?
It's ok.
My weight, and more specifically, the way I deal with food, is not a problem that's going to disappear when the scales magically hit the 10 stone mark, I have issues with food and exercise that are so entwined around my 31-years of existence that I can't possibly expect them to evaporate.  Certainly not overnight, and possibly not ever.  My current issue isn't even really about my increasing weight, it's the anger I'm feeling at my apathy toward challenging myself again and my attempts at pretending I'm ok with it.  When I'm not.
I will not deal with unhappiness by suppressing it, any fool could tell you that won't end well.
But in the meantime, does anyone have any practical tips (think: rocket up bum) for digging oneself out of a hole of imagined indifference?  Hard work I can do (when I put my mind to it) but this is like fucking treacle.
How entwined is your current emotional well-being with your current physical shape?