Tomorrow signals the last day of November.
From there on… it's downhill all the way, no time to catch our breath with too many presents to buy, cakes to prepare, cards to write and family to dodge.  Come Christmas Eve we may allow ourselves a teeny moment of respite… just enough time to stop, take a breath (and a big glug of Baileys) before hurtling headfirst into the main event.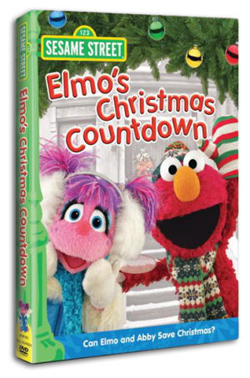 Don't even think that you're going to be able to go anywhere throughout December without someone, somewhere mentioning the C word (no, not that one!)
I've been a grumpy old Scrooge about Christmas throughout November.
I genuinely do object to hearing Christmas carols, dodging mechanical Father Christmases and averting my eyes from selection boxes when I've only just gotten over the death of summer.  It takes away from the magic of Christmas for me… heck, by the time Christmas Day finally arrives I'm sick to the back teeth of hearing about it.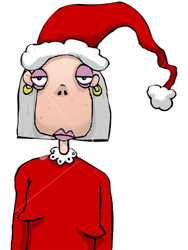 Now I've gotten all that off my chest… let me elaborate on the purpose of this post.
My lovely readers… In an attempt to gear myself up for some genuine festive cheer… I do hereby summon you to come visit my little corner of the internet every day throughout December.
"For Why?" I hear you cry…
Because, my little elves… I have an awesome Christmas Present to give away to one lucky reader every day from December 1st right up to and including Christmas Day itself!
Yes, I've been buying and collecting up lots of little bits and pieces since I started blogging this year and have been looking forward to treating you.  I've just passed the 200 follower mark, which means a lot to me as I've never given incentives for anyone to follow and hope that you have chosen to do so as a way to remember to check in occassionally.
Anyway, enough of all this mush!  How about the goodies?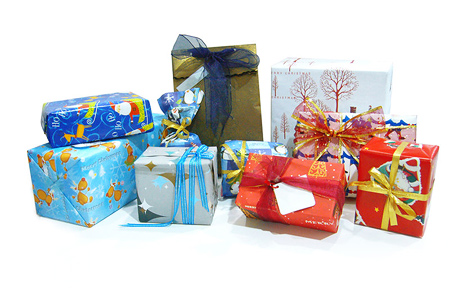 Well… they range from low-end to high-end… from Revlon to Benefit, from The Body Shop to Shu Uemura. It's a real mixed bag.
The giveaway will be open internationally, and as always you do not need to be a follower.  If I weren't a blogger myself, I wouldn't have a clue how to follow another blog.
Check back on the 1st December to see what treats I have in store for you!