Cloud Nine got in touch to offer me a pair of their new straighteners for potential review and with a high maintenance chin length bob to tame every morning, I'm not ashamed to admit that I very nearly bit their hands off.
Now, I know that this is probably the 50th review you've read of these straighteners (no exaggeration), and I do apologise… so when I was putting them to the test, I tried to approach it from a slightly different angle.
I'm no expert hair straightener and I'm sure many of you would fall into this category too.  In all honesty, I'm far too busy worrying about how my makeup looks to care *too* much about my hair.  Obviously, I'd rather not look like I've been dragged through a hedge backwards when I visit clients… but for me, it's all about the eyeshadow.
Unfortunately, the dragged through a hedge backwards look is *exactly* the one I sport on my head when I wake up every morning.  Example? Oh ok, then…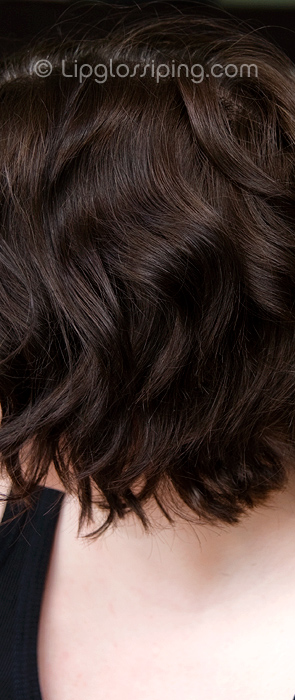 So with this time-pressed, hair straightening novice method of review I wanted to present to you an 8 minute hair straightening challenge.
Why 8 minutes? Well, because that's approximately how long I get before baby L. notices that I'm not right up there in her face singing songs and dancing like a loon for her entertainment.  I also figure that I can never be arsed to spend much longer on my hair in the mornings anyway.
Ready?  Let's have a look at what I got sent first then…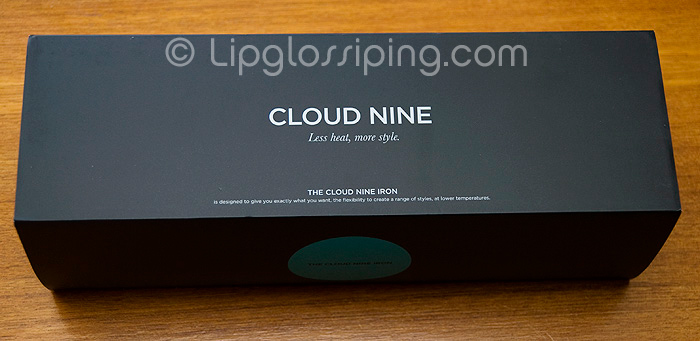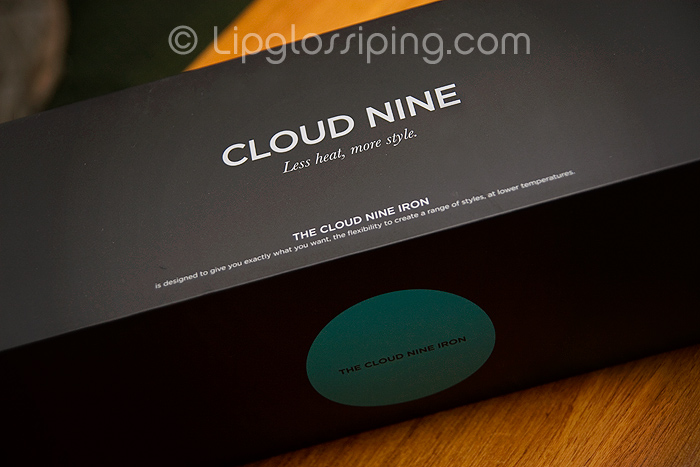 Nicely presented packaging is always a good thing and the turquoise/black combination is very sophisticated.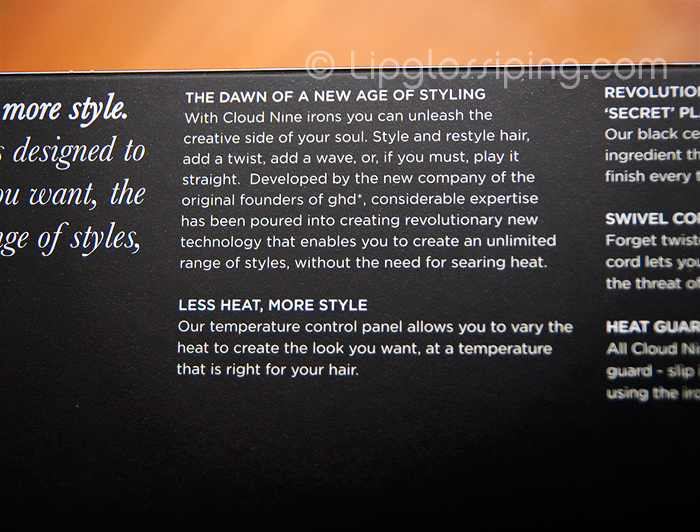 GHDs hmmmm, I'm sure it's a selling point… but Cloud Nine, you're advertising those competitors of yours every step of the way!  I can't read anything about you without someone, somewhere mentioning GHDs in the same breath.  Fair enough, but don't you do it on your packaging too!
To me, that's saying… "Look, we should be as good as 1st gen GHDs…"
Oh… well I'll just go buy a set of GHDs then… these sound like they should be as good as, but I'll play it safe and go for the tried and tested option.
Is that the best you can be?  Come on!  You're Cloud Nine!  Be a tiger, grrrr….
*and breathe* sorry… but as you might be able to tell, I'm bored of the GHD comparisons already.
Right, what else does it say…
"Less heat, more style", "…without the need for searing heat."
Oh ok. well my straighteners are usually set at a hair-frazzling 230c, so I'll keep that in mind for testing…
I'm all for secret ingredients…
Swivel Cord (boring), Heat Guard (whatever) – Next!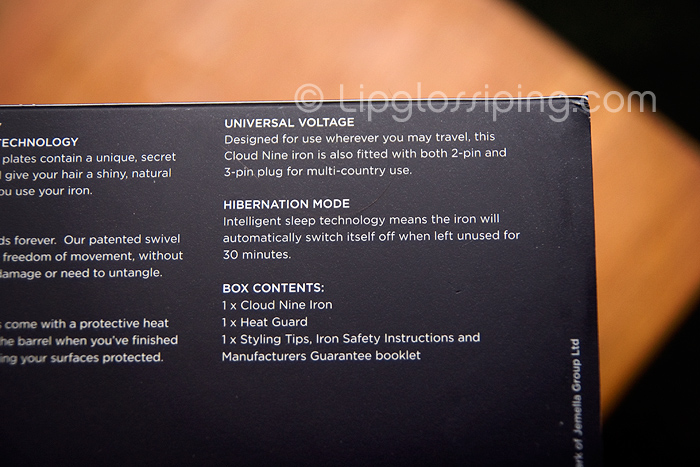 Universal Voltage (blah, blah – no actually.. that's quite useful for international jet-setters such as myself *cough*), Hibernation Mode – so I don't burn the house down (at least not with the straighteners), Box Contents – yep, the postman didn't nick anything.  Good, good.. moving on…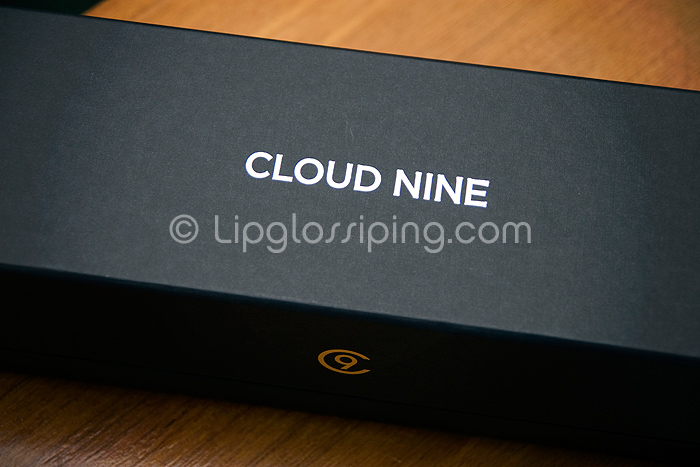 Slide off the cardboard sleeve and you get…. another box!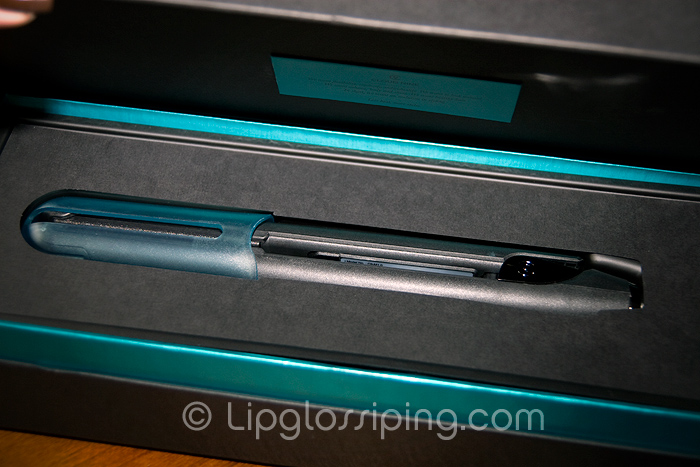 Aha! Finally!
Still loving the turquoise.  Minimalism is 'in' it seems…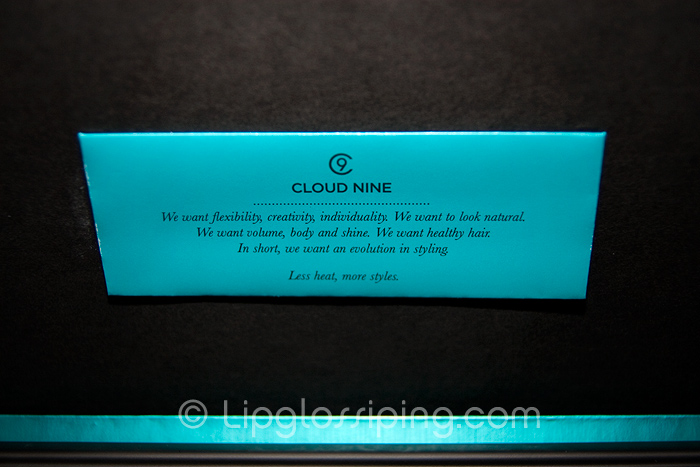 We want… we want… we want…
Is that all they could come up with?  What about peace among mankind?  I would at least have added a few Dior shadows to the list (no, I'm still not over them).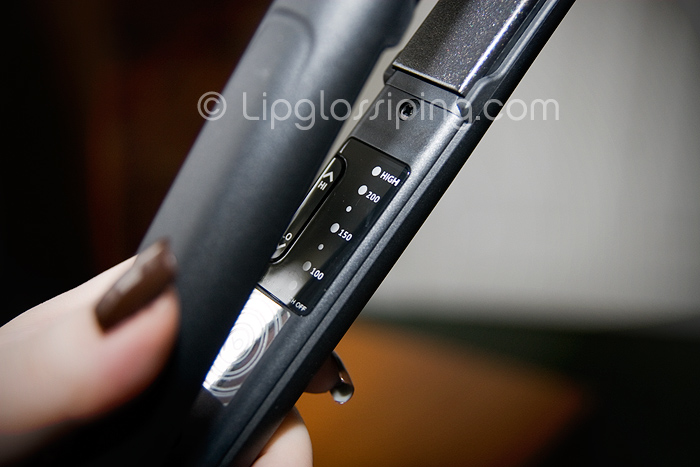 Variable heat settings – useful!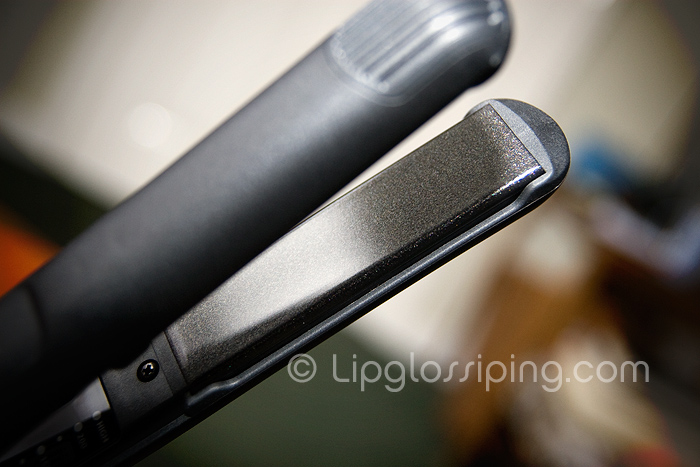 Sparkly shiny plates!!
I should at this point probably mention that build quality feels good.  It's all sturdy stuff despite being surprisingly lightweight.
I also like how 'rounded' the casing is… it makes for easier, smoother curling.  The plastic on the tips of the straighteners are grooved/ribbed which makes for an easy grip on the tips if curling with both hands on the barrel.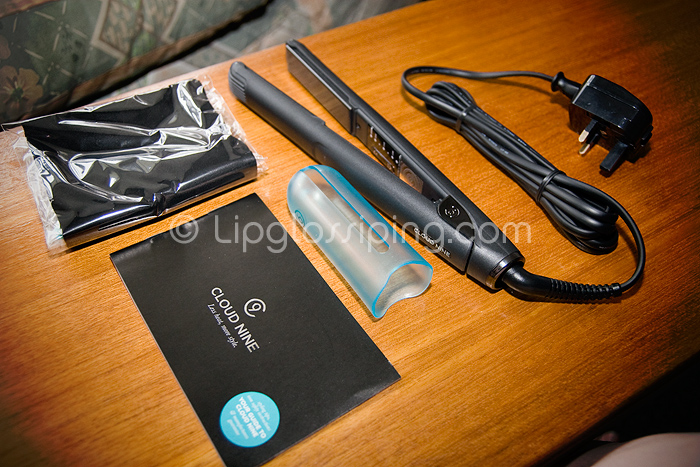 Everything you get…
Right, enough of that… let's straighten!
I set the temperature to 150c (Less Heat More Style remember) and the Cloud Nine's heated up in literally 5-10 seconds, which quite frankly is just showing off and actually didn't give me enough time to find my straightening spray. Boo! 😉
Now listen up to this bit… It's a negative and up 'till now my review has been a glowing one.
I thought that these dragged a bit.
Not a huge amount, not like my Remington Wet2Straight that I wanted to throw through the nearest window for literally pulling strands of hair from my poor screaming barnet.
However, I did feel a little bit of tugging especially when I reached the ends, they simply didn't glide quite as easily as I would have hoped for £129 straighteners.  Ho hum.
Anyway, back to this whole 8 minute thing…
Ta-Da!  I like it… It's not poker straight which I presume is 'cos I'm using less heat… but that also means that it's not completely flat and lacking in volume (which was the only end result I could get from my 230c ones).  It should also mean that my hair stays healthier despite frequent use.
I normally wash and blow dry my hair (whilst curling under with a round brush) and only after that do I use my straighteners, so to be fair on the Cloud Nines, they were really up against it to be used straight on my dry bed-head hair.
They performed admirably, I would totally let clients see me like this…. and all in 8 minutes (oh, ok it was closer to 9).  Not bad, not bad at all.
Mostly, I'm impressed with the flexibility of styles I can get from these straighteners depending on the temperature used.  I also found them pretty good for curling and I was pleased with the amount of shine they left on my hair.
Now, if only they could perfect 'the glide'… hopefully this will be their main focus when designing and building the C9's mkII.
As for me, I'll be consigning my old ones to a backup drawer somewhere.  Hello super quick, unfrazzled natural looking straightening!