I have an embarrassing confession to make.
I'm addicted to lip tingling products.  No, really.  I've always liked 'em, I don't care if they actually plump or not… it's the tingle that turns me on.
But just recently (about 4 days ago) it's kinda gotten out of hand.  I picked up a Burts Bees Lip Balm and I just can't put. it. down.

Is it doing much moisturising? Yeah, it's alright… not as good as my beloved Lanolips, but it's got that tingling and cooling thing going on thanks to the peppermint oil…
I've just looked and I've gone through a quarter of the tube this week, please can someone come prise it out of my fingers before I end up looking like this: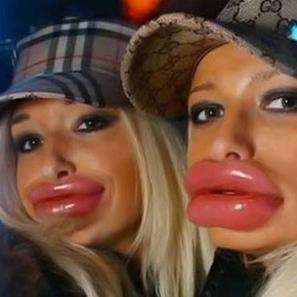 Thanks!