As previously threatened, I went and picked up the new Bourjois Elastic Mascara yesterday. I ended up going to Superdrug to make the most of the £2 off promotion and ended up paying £6.99 for mine.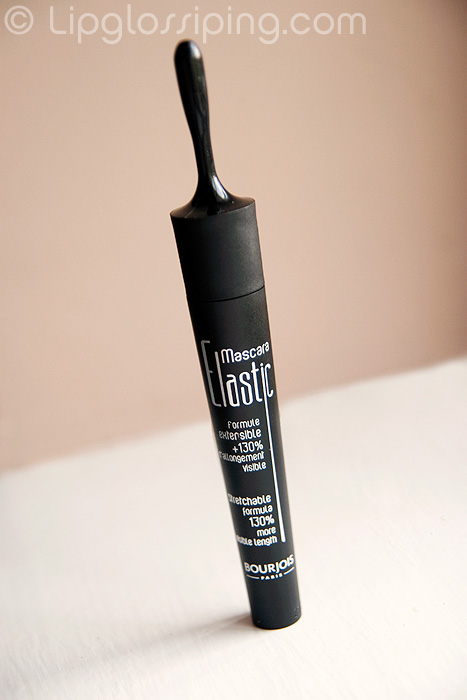 I know some of you think it's daft.. but I kinda love the packaging! I have a billion mascaras, so being able to spot the one I want immediately is always useful. It does look a bit like a toilet brush holder though (well spotted Rhamnousia!)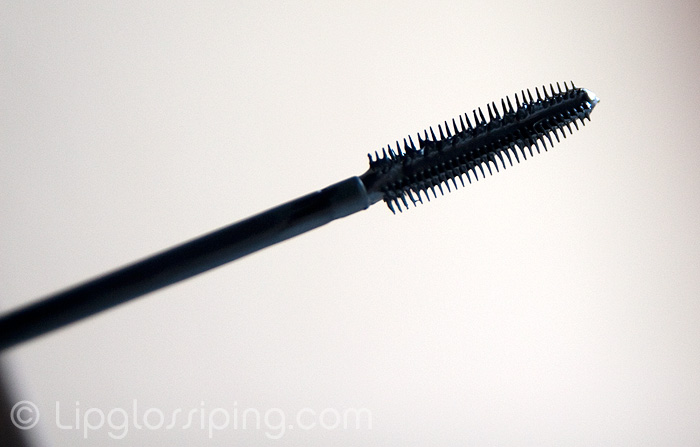 The brush is one of those spikey bristle affairs… ideal for separation and lengthening, not so good for volume. The emphasis on the Bourjois Elastic Mascara is on lengthening, so I wasn't surprised to see this brush design.
What I was surprised to see was the amount of product the wand picked up in those reservoirs. Too much. Combine this with quite a wet formula-ed mascara and I knew I was going to have issues with application before I'd even lifted the wand past my nose.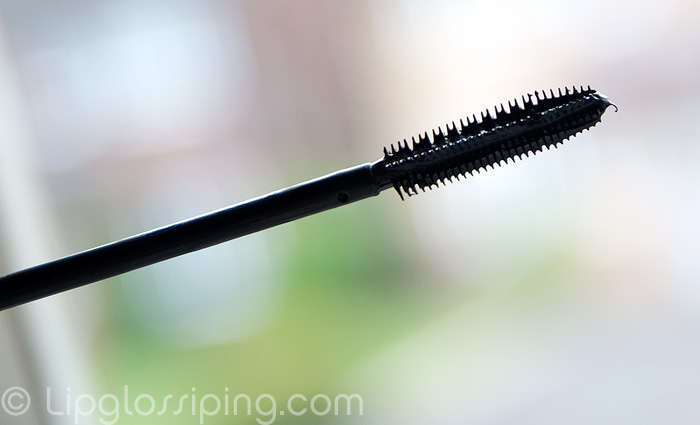 I was right. It actually reminded me a lot of the issues I had with the last Bourjois mascara I bought (1001 Lashes). Admitedly, 1001 Lashes has actually grown to become one of my favourites… but it took 3 months for the formula to dry out enough for me to fall in love.
I love the brush on this Bourjois Elastic mascara. It actually 'grabs' my lashes. I can feel the pull as I drag through from root to tip. It keeps hold of them like no other brush I've tried. So if that formula thickens up a bit after a couple of months, I could have an winning combination on my hands!
Having said that, once dried… it's a slightly crusty mascara, this doesn't really bother me – but I know some of you prefer more flexible and soft finishes. It doesn't actually *look* crusty… but you can feel the crispiness going on!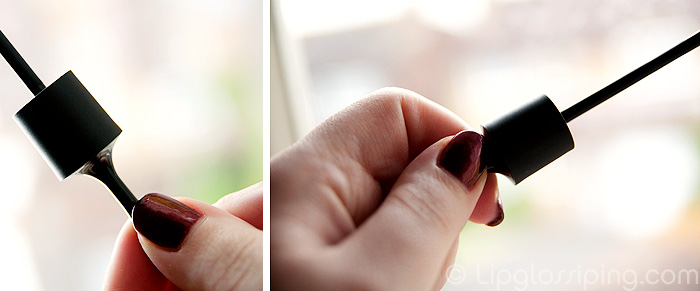 The weird handle is actually another thing I love about the Bourjois Elastic Mascara. It makes me more 'light handed' with the wand and I find myself applying with fluttery light but sweeping strokes as opposed to my usual ham-fisted, poke yourself in the eye efforts.
Another cool thing about the handle is that you can 'twizzle' the wand whilst applying to get maximum coverage. Didn't think about that did you?! Rolling the wand between my thumb and forefinger feels quite a natural action as I'm pulling the product through the lashes. Unfortunately, the action just encourages this damn formula to clump… I'm still clinging to the hope that with a bit of age, the formula transforms into something amazing.

Definitely lengthening… not volumising or even very defining (I'm blaming the formula).
I'm on the fence with this one.
Something I'm not on the fence about?
This promo image: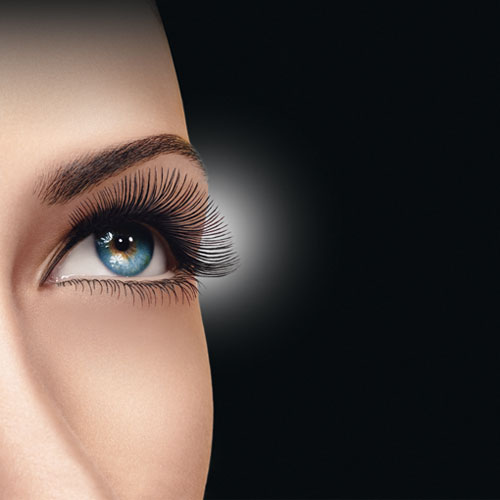 Seriously? Just. Sod. Off.
Bourjois, you may be my favourite high street brand… but you hands down win the sucky Photoshop bs eyelash promo image award.
EDITED TO ADD:
The above promotional image shouldn't be on the website under Elastic Mascara apparently, some kinda mistake as it's a few years old.. here's the correct model image!: