Available until midnight tonight, Nails Inc. are offering a lucky dip.  5 polishes for £15, that works out at £3 a polish!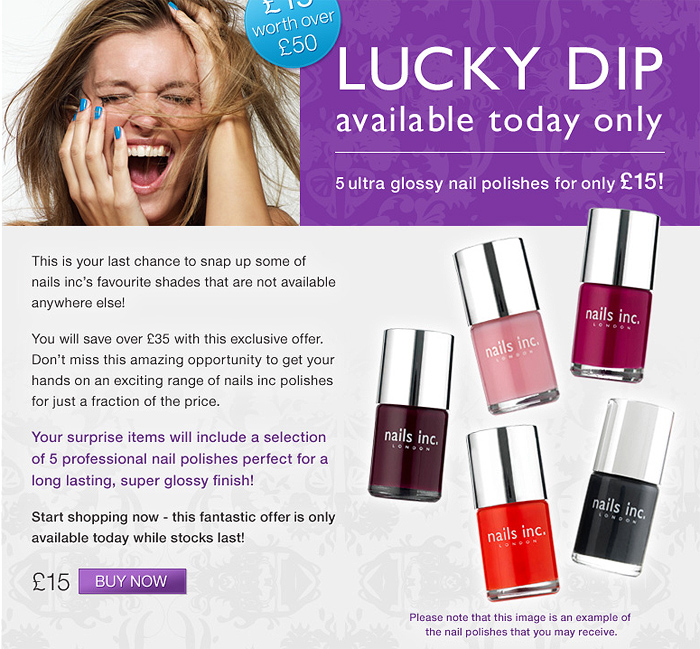 I'm very tempted, but a bit worried about getting a envelope full of 'wine' coloured polishes… I don't like maroony, clarety shades.
Are you tempted?  The 4 year old in me loves lucky dips!