It's glittery, gritty and a whole load of bling.
I just dunno…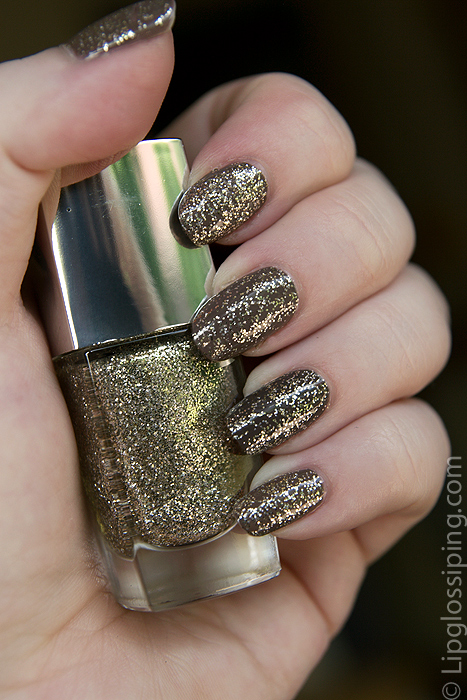 Applied over the top of a bog standard dark base, 1 coat… this stuff is pretty dense.  One thing that annoys me about glitters is their often uneven application.  Yano, 2 pieces of glitter at the nail tip 43843243290 at the base.  The good thing about this polish is that it gives you long enough to 'push' the pieces around and 'place' them before it dries.  The bad thing?  Well, that also means that it taes a little while longer than I'd like to dry.  I know, contrary right?
This mixture of gold and silver glitter a.k.a BB Sands comes from the Lancome Spring 2010 collection though it kinda screams Christmas to me.  I'd love to layer this over a cream/nude base to see if I get a different look from it… but removal was such a pain in the backside that I'm honestly not sure I can be arsed.