Have you been lemming the new mineralize shadows from MAC's In The Groove collection but can't quite stretch to £15 a piece?
I'd like to tell you to get theeselves down to The Body Shop to check out their new Baked Eye Colours.  But at £9.50 a piece, they're no bargain alternative.
Here's a swatchfest on the samples I received from The Body Shop.
It's a picture-intensive post, so if you wanna check out more swatches from The Body Shops new Baked Eye Colour range…. read on…  (W = Applied Wet, D = Applied Dry)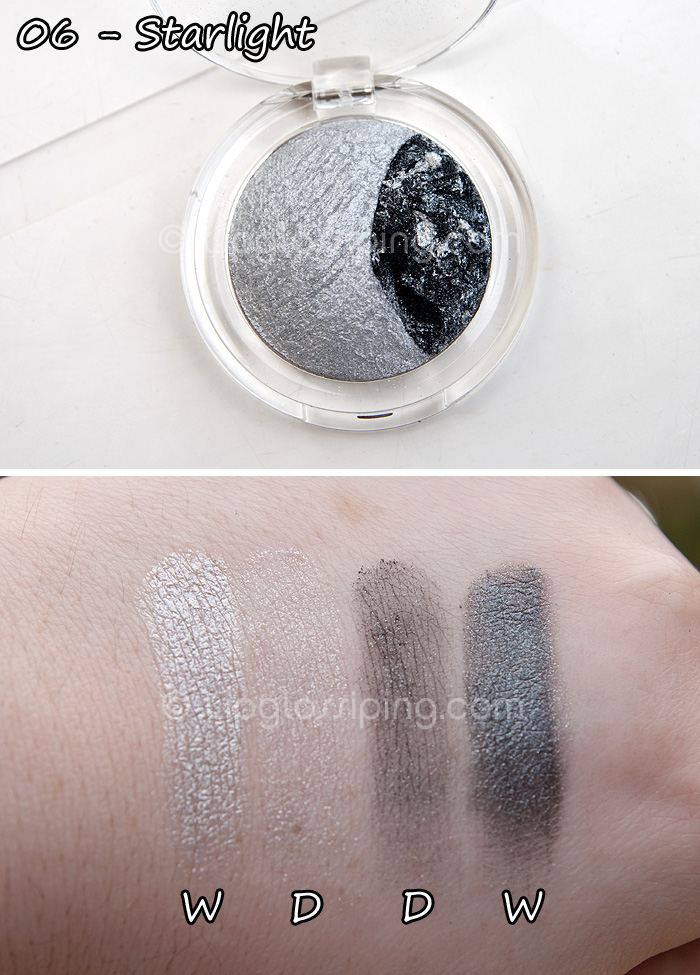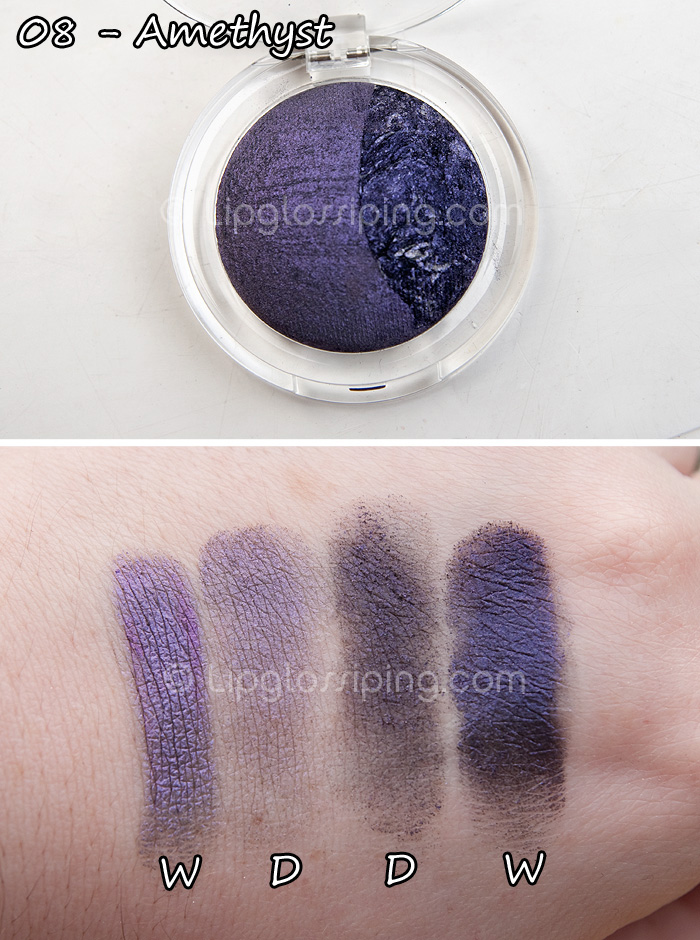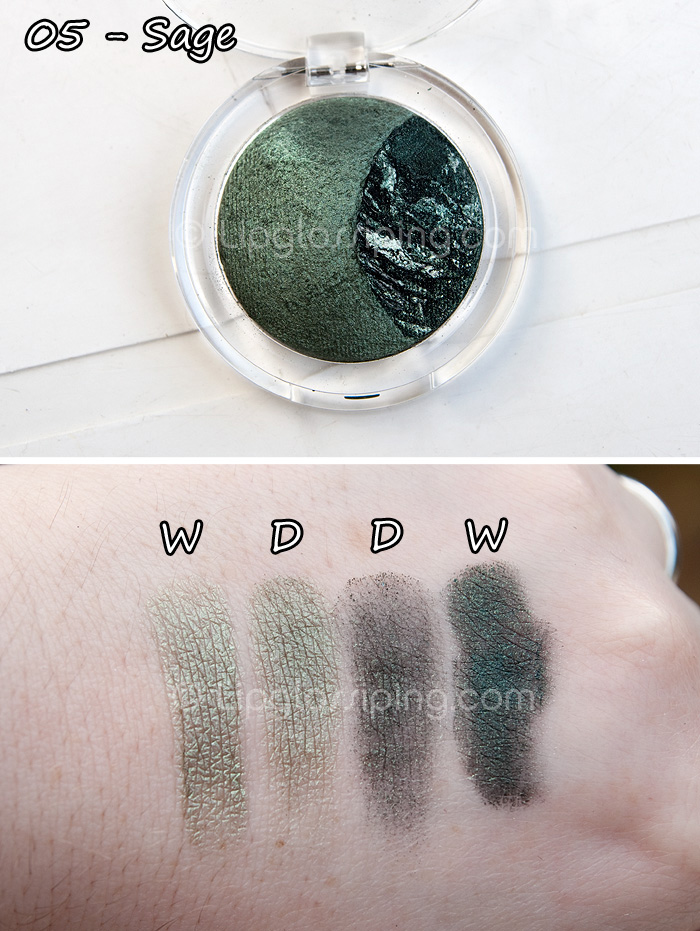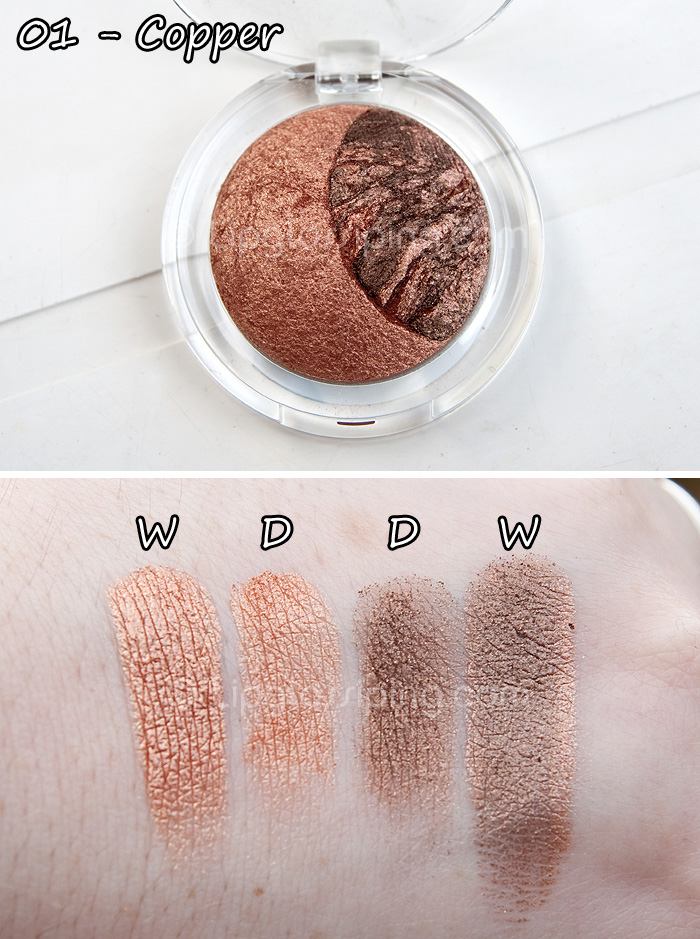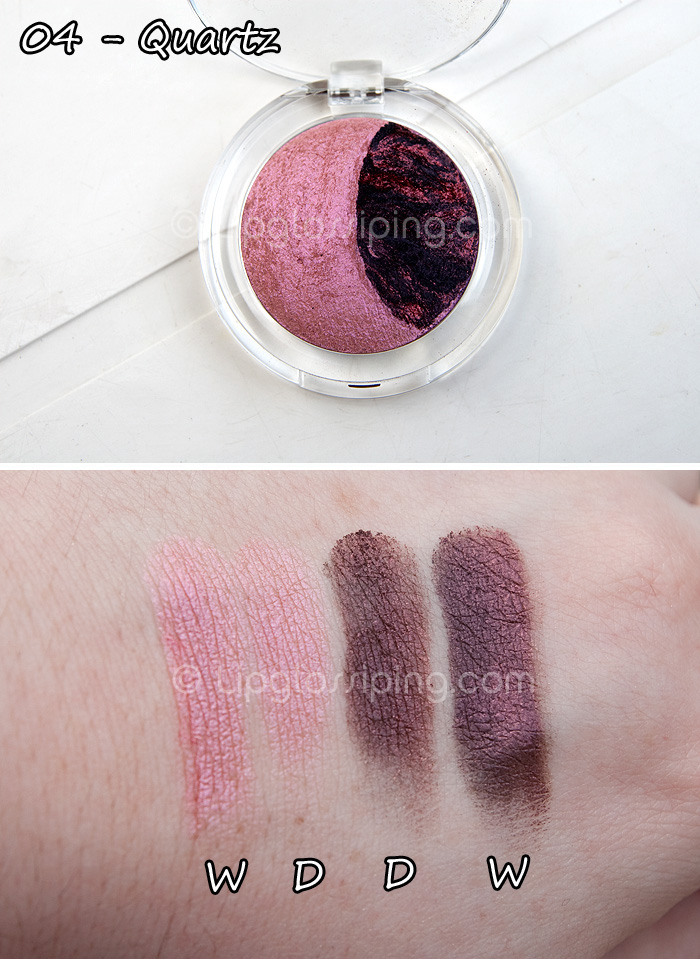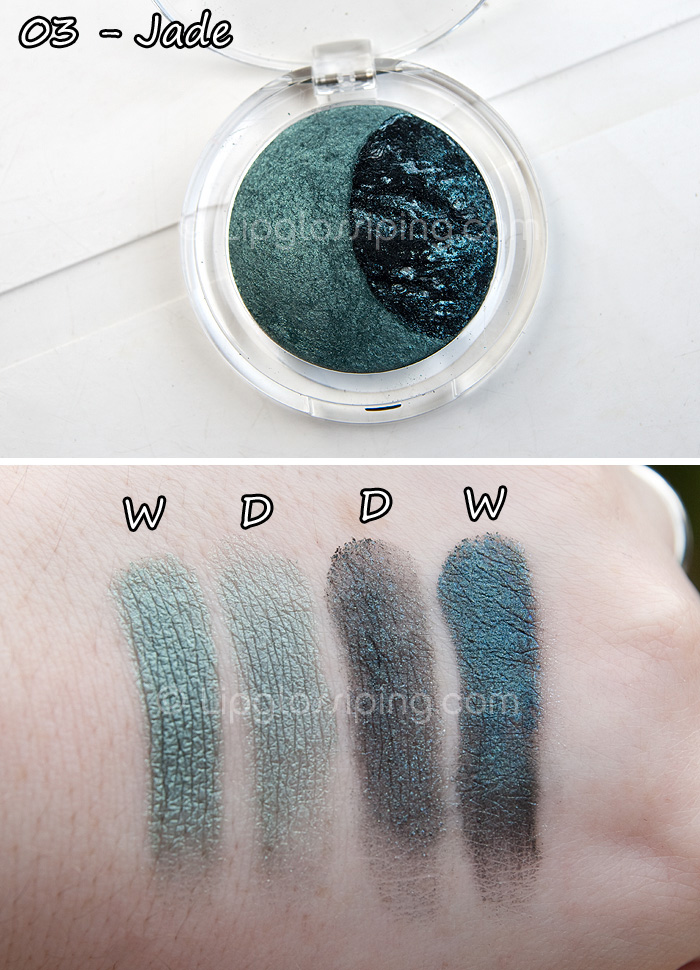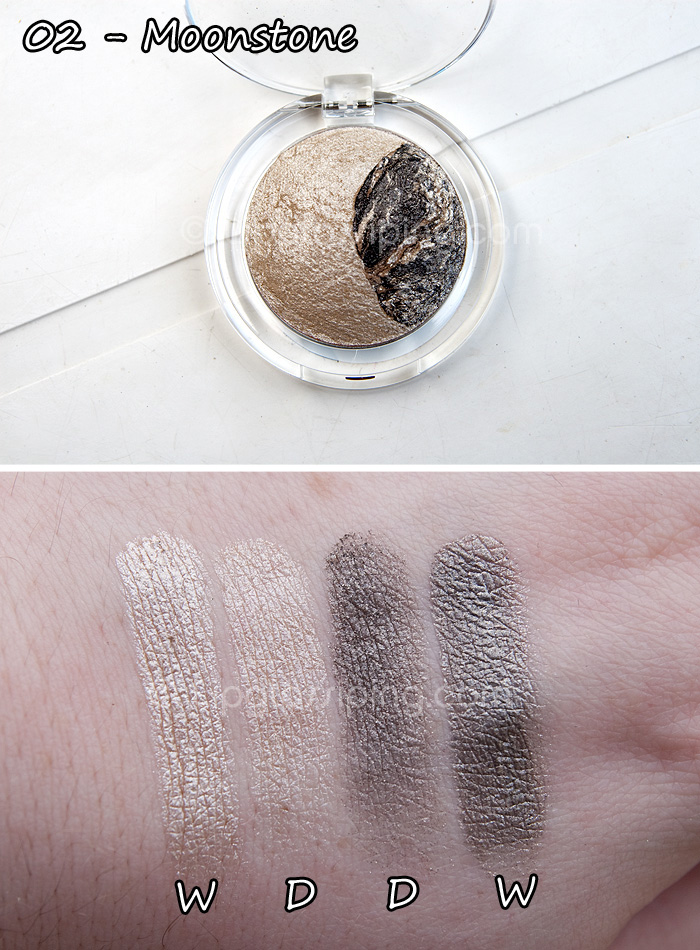 What a stunning range of colours no?  A varied selection of warm and cool toned shades to see you from Summer to Winter and beyond!  So, why shouldn't you be making a beeline for your local Body Shop, shoulder barging smaller people outta the way as you go?
Here's why…
Unless you have the time or inclination to apply them wet, they're pretty poorly pigmented.  I don't have the time to apply and blend foiled shadows every morning and for £9.50 a piece, I expect better pay off from a baked shadow.  After all, isn't that one of their selling points?
Here's a quick dry application, similar to how I would wear my other shadows:
Another problem I have with these eye shadows?  Glitter.  It's not that it's chunky… it's that there's so freaking much of it.  Where I'd expect to deal with fall out on my cheekbones, I'm finding bloody sparkles EVERYWHERE.  Yes!  Even there.
The textures aren't particularly smooth either, though it's worth noting that the two shades within each pan complement each other fantastically well.
Here they are applied wet…

The bottom line is this…
At £9.50 each, I want better dry pigmentation and a smoother texture from my eyeshadow.  I wanna be able to apply them dry, or at the very least… be able to apply the darker shade with a dry brush to make for easier blending over a foiled lid colour.
On a personal preference, too much glitter…. metallic is lovely, sparkly is lovely.  Sparkly AND metallic is too much for me.  Such a shame, 'cos Quartz, Copper and Moonstone REALLY do it for me colourwise.
The Body Shop Baked Eye Shadows are available instore or online priced at £9.50 each