Bedcrumb is a wonderfully flirty, young brand from designer/illustrator Heidi Cannon.  Spending more than five minutes browsing her site leaves my fingers twitching at my debit card.
Check out this pretty little pocket mirror…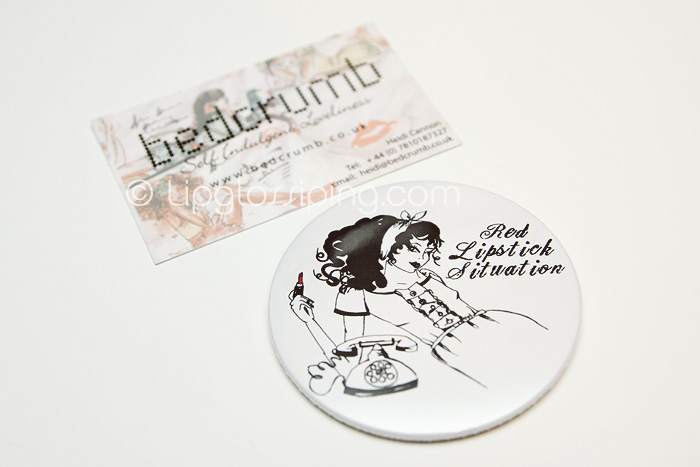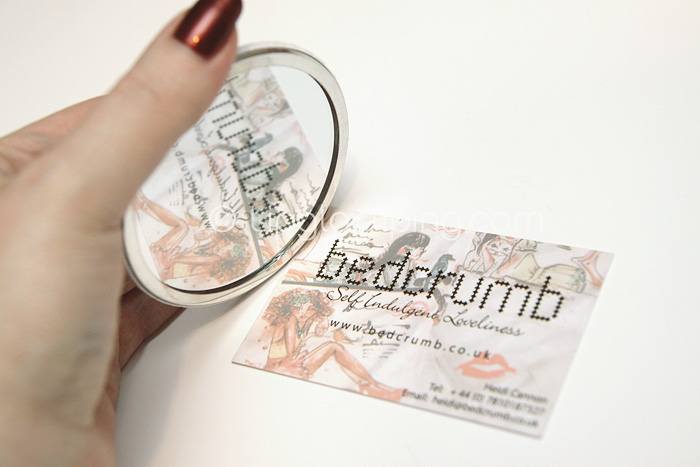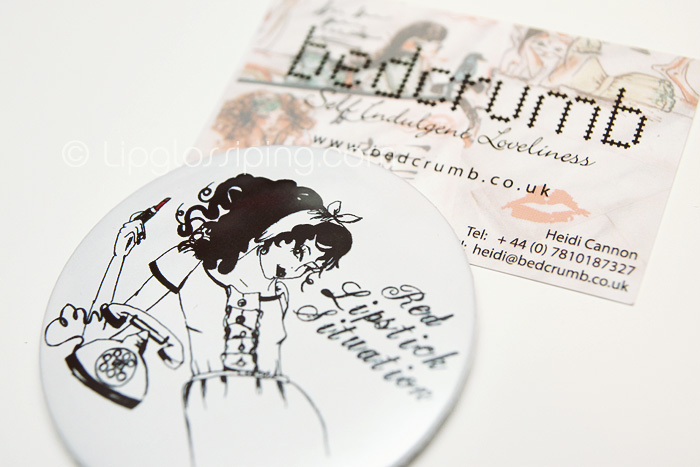 The mirror comes wrapped in a presentation pouch complete with a keyring tag and priced at £6.50.  Even better, all fashion accessories are posted for free within the UK (and most international orders are only charged £2).
A lovely stocking filler for lipstick lovers everywhere!
You can check out Heidi's other beautiful designs and illustrations at Bedcrumb.co.uk