Dare I say it?  Oh… I dunno… eek.  Can I whisper it?
Boots No7 Exceptional Definition Mascara is verging ever closer to holy grail!
Did you catch that?  I don't like declaring stuff like that… I'm not even sure if I believe in 'holy grail' products… but my word, do I ever love this mascara.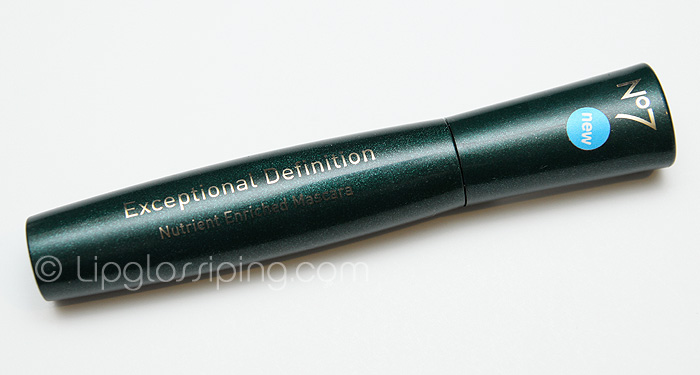 I only picked it up because I wanted the free eyeshadow palette that came with it.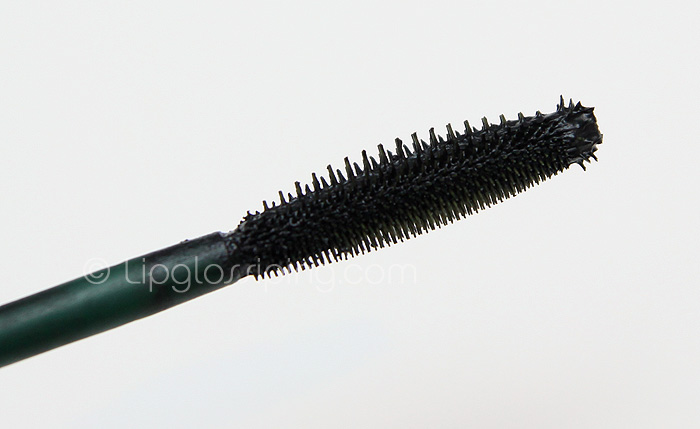 The brush is well designed, incorporating features from rival brands and merging them seamlessly onto the one wand.  I particularly like the spikey tip that ensures good product distribution into the corner lashes.  The other features on the brush include both long and short spikes which really do allow for a good comb through.
Something else that this mascara manages to avoid courtesy of a well-designed brush is product overload.  My mascara pet peeve is when a brush holds SO much product, it makes my lashes clump from 4 feet away.  I can really comb through my lashes with this over and over if necessary and they just. don't. clump.  Amazing.

Before obviously on the left, after on the right.
That's some definition right there isn't it?  That's also only one coat.  I do spend a little time combing through with this wand… not because I have to… but the application seems to perfect itself if you take 30 seconds to properly wiggle the wand about and 'place' your lashes.
This may look a bit spidery for some… in fairness, my lashes always look a bit spidery when I wear mascara with no eyeliner, I should probably make sure to apply some before the photos, but I quite like being able to show you how effective/rubbish the wand is at getting to the roots of the lashes.
Boots No7 Exceptional Definition Mascara is priced at £12 (but you can get it for £7 when the No7 vouchers are in circulation… I think the current lot expire today?)
Oh my… I nearly forgot one of the most important things I wanted to say about it!  Absolutely no smudges.  None.  Nada.  No flaking either.  It is a bit of a bugger to remove though… proper dedicated eye makeup remover/cleansing oil needed.
Have you tried it?  What's your current favourite mascara?