…picture the scene.  You're getting married today.
You open your makeup bag and discover that from your entire amazing collection, you've managed to somehow bring only 3 ITEMS with you!  Tsk!
In an ideal world, what would those three items be?  You're not allowed to choose a HUGE palette that has EVERYTHING in it!!!  And don't just pick your favourites… be resourceful!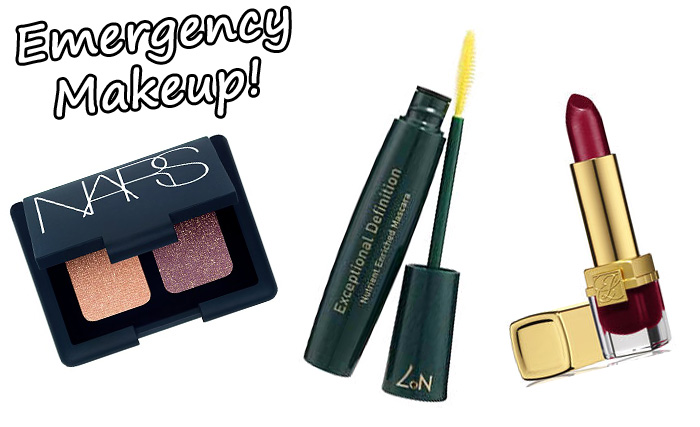 I'd choose:
1). NARS Kuala Lumpur Eyeshadow Duo –  The peach is a beautful allover shade and the plum works well dry in the crease and wet as an eyeliner.
2). No7 Exceptional Defintion Mascara – Can't do without mascara and I'd attempt to run a bit lightly through my brows too!
3). Estee Lauder Extravagant Berry Lipstick – Patted onto my lips as a stain, this beautiful lipstick gives a flush of colour to my lips.  I'd apply some to my cheeks in an attempt to not look like I'd just been dug up!
…and then I'd mug a passing pale-skinned stranger for their foundation.  Wha?
Which three items from your collection would you pray were in your makeup bag on such an important day?