And so my MUFE Aqua Cream collection grows because I wasn't able to help myself when I saw a swatch of Aqua Cream #19 and couldn't stop thinking about it for weeks afterward!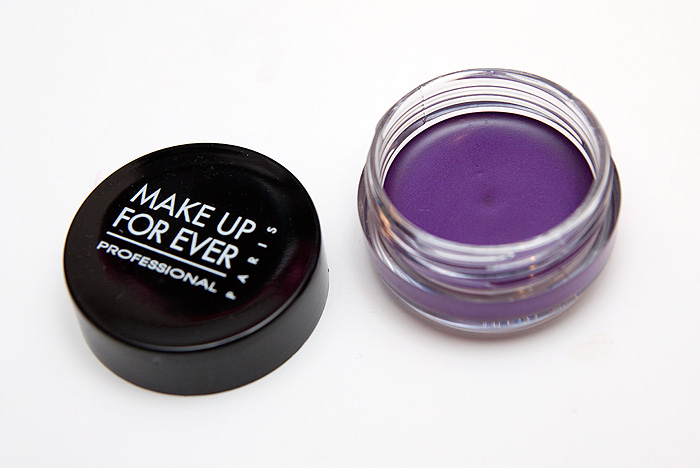 MUFE Aqua Cream in #19 is a blue-toned purple with an almost electric quality.  Like most Aqua Creams, it can be a bit tough to blend and I'd recommend applying it more as a base than an independent eyeshadow.  Unless you got the skillz of course.  And if you have?  Come show me how to do it!
Look, ain't she purdy?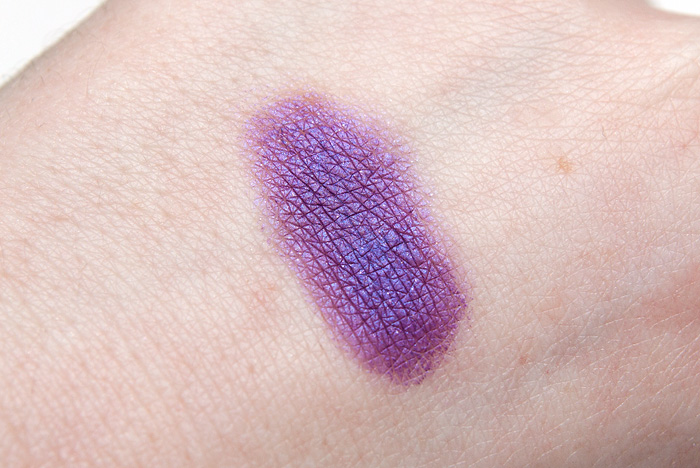 Lasting power is more than adequate on my lids, without any primers I get around 7/8hrs before creasing… the more heavy handed I am with it, the faster the product heads for my creases.
I particularly enjoy pairing this one up with NARS Ashes to Ashes eyeshadow, creating a KILLER violet-taupe from the combo.
MUFE Aqua Creams are available to buy online from Guru Makeup Emporium and PAM priced ar around £16.75
Do you own any MUFE Aqua Creams?