I scoured high and I scoured low for this little bottle of Barry M Instant Nail Effects… it's seemingly harder to acquire than the proverbial gold dust.
When I first saw it on Yinka's blog… I didn't think I was gonna like it.  I like NEAT nails and I'm not hugely into nail art.  Not really… I just like polished tips that add a bit of interest.  Instant Nail Effects looks haphazard… indeed it is.  It's messy, it's random…
But I kinda like it!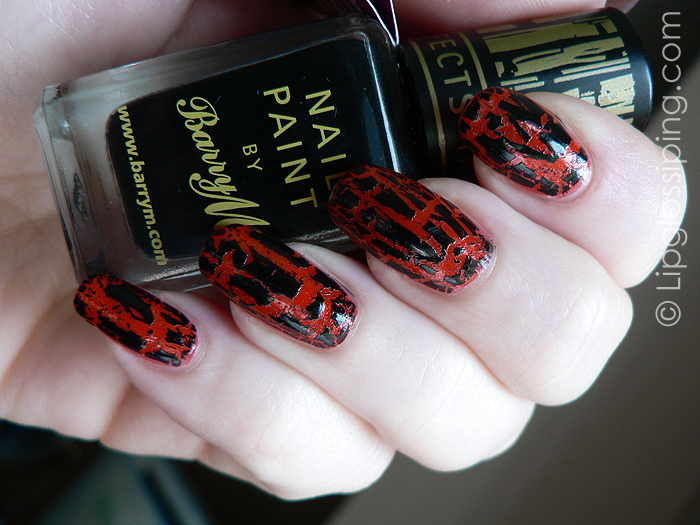 What I didn't like was that I slapped a glossy top coat over it.  Next time I'm gonna keep the crackle matte.
Is this a new idea?  Nooooooooo…. these crackle polishes have been around for years, but as far as I'm aware – it's the first time it's been brought to the UK high street (correct me if I'm wrong!).
Wanna know how it's done?  Watch the official BarryM tutorial video on how to make the Instant Nail Effects work for you here.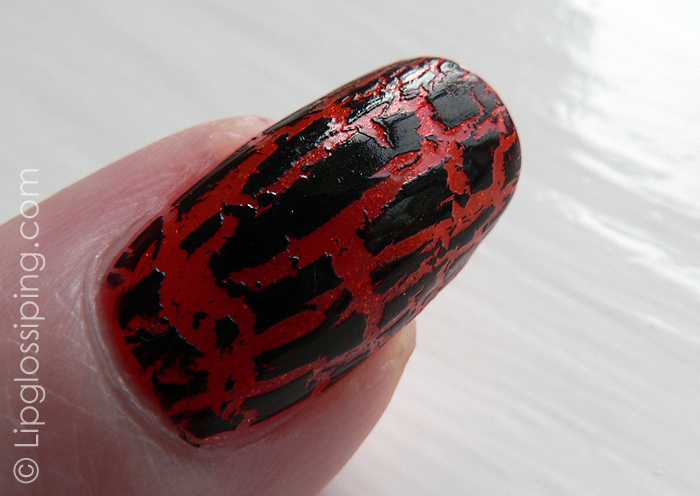 Do you like the effect?  I think the general consensus is that it works best over bold, pale colours… think bright pastels!
If you can source it on the high street, Boots are currently offering two BarryM polishes (including this one) for £5, otherwise you can purchase online from the BarryM website for £3.95 a piece.