Who knew cheesecake was so easy to make?  It's one of those desserts where the overall impression defies the skill needed to create it.  Honestly, if you need to make something that looks super yummo and you have enough space in your fridge (move the chocolate and wine) to chill it… do it.  Do it now.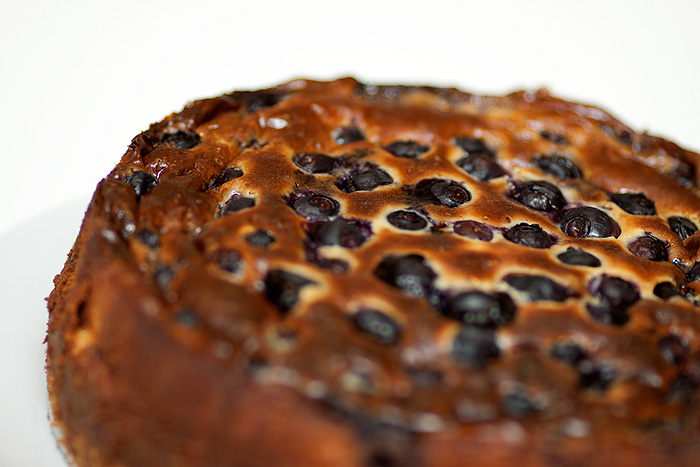 I like my cheesecake a little 'well done'… don't judge.  It's meant to look like that.  IT IS!  I like the Channel4 recipe with a couple of modifications as seen below.
75g butter
200g digestive biscuits, crushed with a sprinkle of ground cinnamon
500g soft cheese
1 x 397g can condensed milk
1 tsp vanilla extract
3 eggs, beaten
1 tbsp lemon juice
150g blueberries
1.  Melt the butter in a large saucepan before removing from the heat and stirring in the biscuit crumbs.  Tip the mixture into the base of a 23cm (9 inch) loose-bottomed cake tin, pressing them down with your fist (or the back of a spoon) to make a firm base.  Chill in the fridge for about 20 minutes.
2.  Preheat the oven to 170°C / fan oven 150°C / gas mark 3.
3.  Beat the soft cheese in a large mixing bowl until softened, then whisk in the condensed milk, vanilla extract, eggs and lemon juice.
4. Pour the filling over the biscuit crumb base, then sprinkle the blueberries ontop.  Place on the middle shelf of the oven to bake for 1 hour.  I leave mine to cool in the oven with the door wide open before chilling in the fridge.  Don't panic if the cheesecake is still 'wobbly' in the centre after an hour's cooking, that's normal!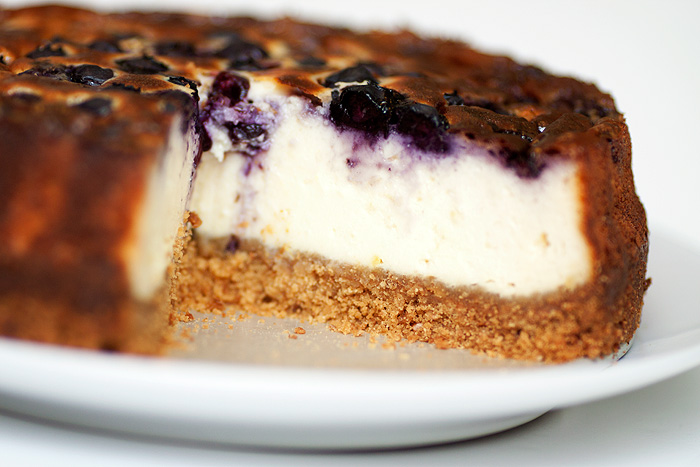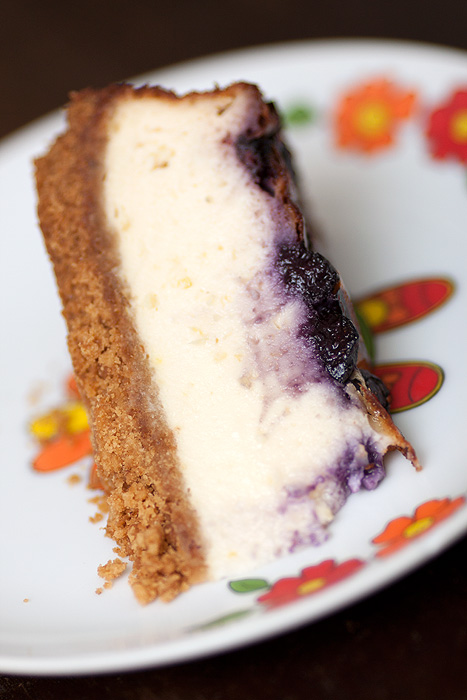 Get ready for a velvety-taste sensation!  You can serve with additional fruit… me?  I just serve it with a very big fork.