The U.S. have always been big on their Christmas ad extravaganzas but historically, in the UK… the only way we could tell that it was Christmas in ad-land was when we heard the opening words…  "It's a magical place, we're on our way there…" Extra points if you can guess the ad.
Today, things have changed and some of my favourite ads of recent years have been the Christmas specials from companies including John Lewis, M&S, Sainsburys (maybe not Iceland though eh?)
Some of the cutest in recent years have come from Boots and this year's is no exception.  I was treated to a sneak preview on Tuesday night and it gave me that teeny little thrill down the back of the neck that reminds you CHRISTMAS IS COMING!!
You can experience the same thrill TONIGHT when The Girls go undercover in an attempt to put Christmas on the map in a big way.  The brand new Boots Christmas 2011 ad will be debuting at 8.15pm with a sixty second slot on ITV and Channel 4 during Emmerdale and Beeny's Restoration Nightmares.  My Dad fancies Beeny.  Sorry, not relevant.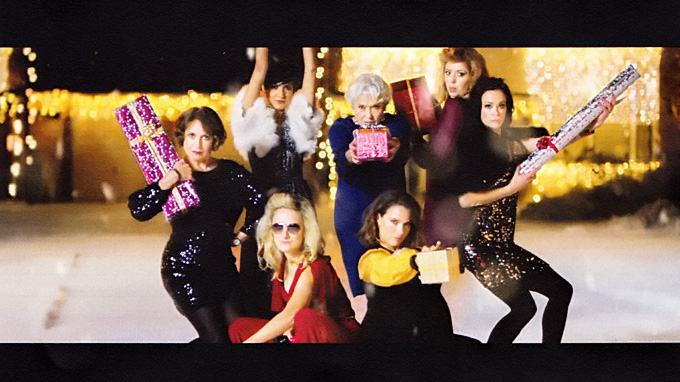 Anyway, my lips have been sealed shut and I'm not allowed to reveal more about the ad but it is a Christmas cutie… don't tell anyone I've shown you the still, I may have to kill you.  Or The Girls may have to kill me, either way, it wouldn't be very Christmas-sy.
In the spirit of all things horribly commercial (geddit?), what are your favourite Christmas Ads?