We're slowly getting over a rash of rotten colds and chest infections here and after a full week trapped indoors, we were feeling cabin fever to the extreme. Spotting a break in the clouds, we jumped in the car and headed to the New Forest for the afternoon. It was freezing! (all images are clickable)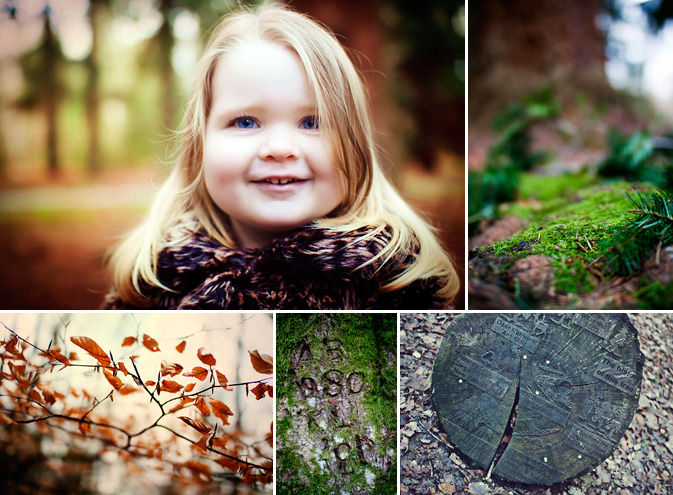 We parked up alongside Rhinefield Ornamental Drive which features some of the most impressive trees in the UK — including the tallest Redwood and the heaviest Sequoia! — Leila wasn't hugely impressed but it doesn't take much to get me and Paul nodding appreciatively. L hugged a couple of trees, I took a bunch of texture photos and P put up with our moaning about being cold/tired/ill (delete as appropriate).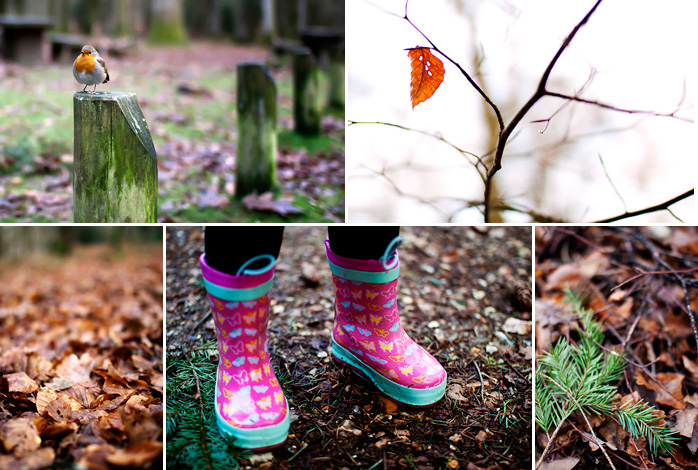 On the way there, we stopped off for a cream tea in Brockenhurst courtesy of a Groupon deal — no photos, I was too busy shovelling treacle tart down my face. I also managed to lose a button off my (button-through) dress when I was pulling Leila's leggings up in the loo, it shot off like a rocket and ricocheted off three walls – someone's been eating too many mince pies over the festive period.
Ultimately not the most exciting photos in the world but I'm such a sucker for fallen leaves and texture.
Hope you've had a lovely weekend? Tell me what you've been getting up to!