Japanese mascaras are hot property and DJV Fiberwig is the top selling mascara brand in Japan, Fiberwig LX builds on the popularity of the original Fiberwig formula with a new-fangled brush that promises to coat each lash with greater ease, allowing more of those lash-extending fibres to reach their intended target.
I already have fairly long lashes but lengthening is still high on the list of what I want mascara to do.  There are two things in life that can never be long enough… lashes, and um holidays? (stop smirking).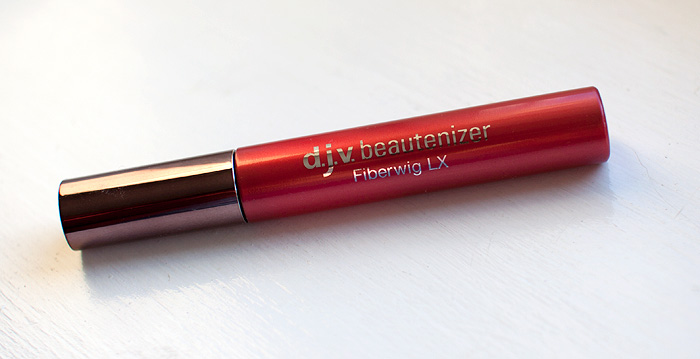 Packaged in a glossy, red tube, d.j.v. beautenizer Fiberwig LX combines a lash-building fibre formula that unlike previous fibre-rich mascaras I've tried, doesn't irritate my eyes or drop little fibres onto my cheeks as the day progresses.  It has a filmy, slightly oily texture that glides onto the lashes and the curved brush makes applying the product to my lower lashes a breeze.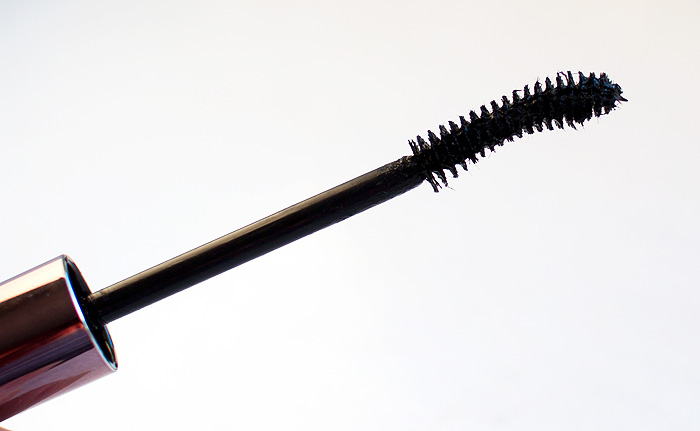 I found the finished effect to be more lengthening than volumising.  I have naturally curly lashes, so I'm unable to comment on how well it holds a curl but I can feel that this is a lightweight formula, so I'd imagine that it would do well for those who need to curl their lashes in advance.  The most impressive thing about the Fiberwig LX mascara is its resilience.  There was no flaking, no smudging and my lashes looked as mascara'ed up by the end of the day as they had at the beginning.  Removal was an issue… I did have to work a little harder than normal to dissolve the mascara with my cleansing oil.  The product removes in little clumps which can feel a bit disconcerting!

If I'd experienced better volumising from this mascara, I'd have it on my holy grail list – but as it stands, a girl needs more than just lengthening alone.  Unless you've got naturally thick lashes, in which case run RUN to CultBeauty.co.uk, where you can buy the Fiberwig LX by D.J.V. Beautenizer for £18.00
* press sample
UPDATE: I sheepishly stand corrected… this mascara removes like a dream with the help of some hot water.  Who knew water was so, err, useful? 😉