To my darling girl,
Before you were born, we were terrified of the changes that your presence would mean for our lives – not ready to grow-up ourselves, neither your Daddy nor I really wanted to share our hearts with another soul. We fretted that we'd lose the depth to our connection over time, as if adding another molecule to the formula might dilute its overall strength.
Which is why I need to tell you today that over the last three years, you have brought so much happiness and belly-laughter. You have inherited your father's awful sense of direction, groan-worthy humour, and brilliant brain for problem-solving. From me, you've been fated with an inane desire to share your every thought and feeling. You are so wickedly funny, and you know it – a terrible tease with a penchant for giving me the side-eye just when you know I won't be able to resist a smile.
That's not to say you're without fault my girl, for when tempers flare, you shake with rage, screw up your nose and stamp your right foot for all it's worth. You whine like a dog when being taken away from your favourite activities and your incessant desire for independence tests my patience on a daily basis. But you have a wonderful capacity for reason, I would never have dreamt that such a small one could have the ability to be able to listen, contemplate and without fail, always do the right thing.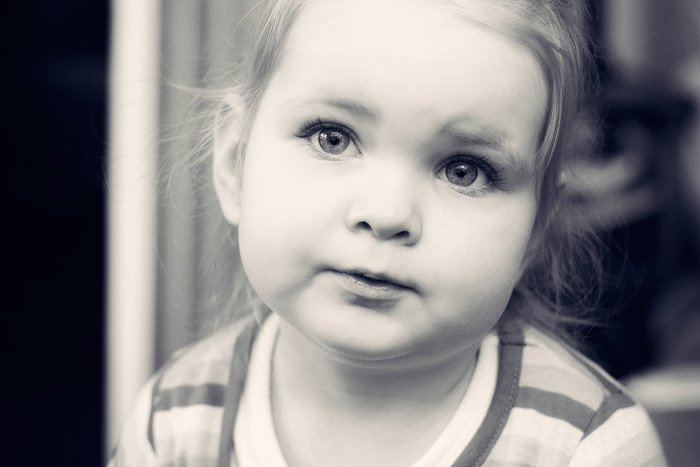 It's impossible to put into words just how much I love you. A feeling that extends beyond my comprehension, a force that is both immeasurable and bottomless in its reach. When I spend an afternoon without you beside me, I get butterflies as I approach the front door, bounding through it like you're the Mum and I'm the child. I tell you all that I've done that day, and you quietly listen before making me promise that next time, we'll do it together.
Time moves so quickly, it's a cliché that every mother tells me but a relentless reminder that one day, we won't be the first people you think of upon waking. You won't call out for me when you stir in the middle of the night and I won't be able to instinctively lift you into my arms when something needs to be made better. Time has always been a cruel mistress, but for all the dreams and hopes I have for you, it's the one that I pray for most of all. Every minute of every day. I… we, both Daddy and I, want nothing more than to share it with you.
Happy 3rd birthday Leila, you are so very loved.