I perpetually live in hope when it comes to the Precision Inks from Illamasqua.  For whatever reason, my body chemistry and the polymer-whatsits inside the formula repel one another.  I also know that I'm in the minority when it comes to having trouble getting them to stay on my eyelids but regardless… here's a quick review of the latest Precision Ink from the great (Great?) British brand…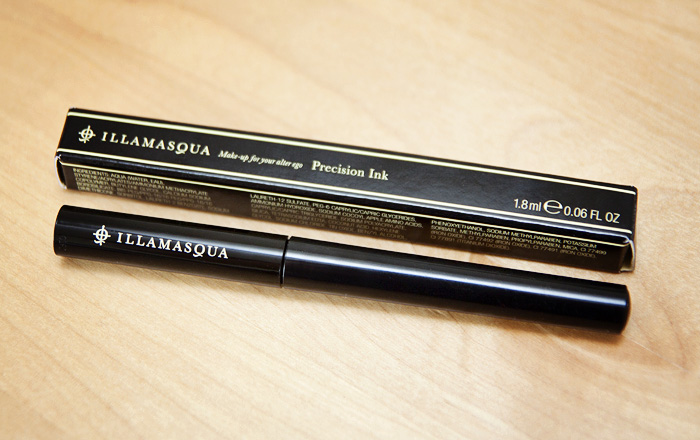 The Precision Ink provides a neatly tapered, perfectly controllable "brush" with which to dispense the product along the lashline – it's well designed and allows both precision and decent coverage without needing to take multiple passes.  When you get the hang of how the liquid flows from the brush you can use the angles to your advantage and swiftly draw both thick and thin lines.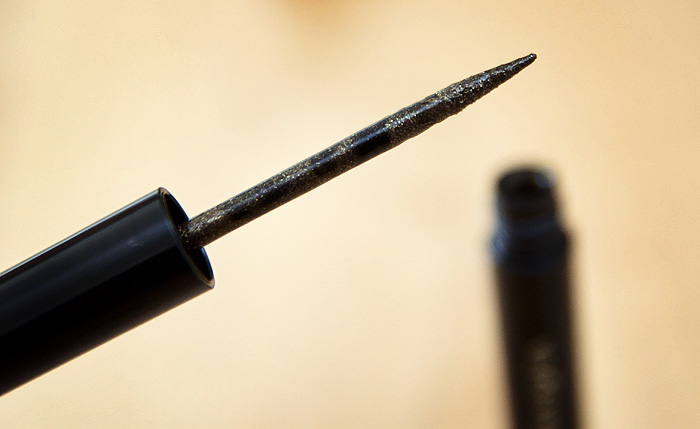 The formula is fairly wet and does occassionally attach itself more to my lashes than my lashline… but I find that to be true of most non-pen style applicators, whilst they're great for providing quick coverage, you may have to do a little cleanup afterward, unless you're very handy with an eyeliner!
Now, as for Wisdom… what makes it special?  What made me hope and pray to the Gods of makeup that the formula and I would finally, magically become compatible?
The shade.
Wisdom is an absolutely beautiful gilded olive/antique gold – it reminds me a little of Urban Decay's old liquid liner in Honey… but perhaps a little more sheer.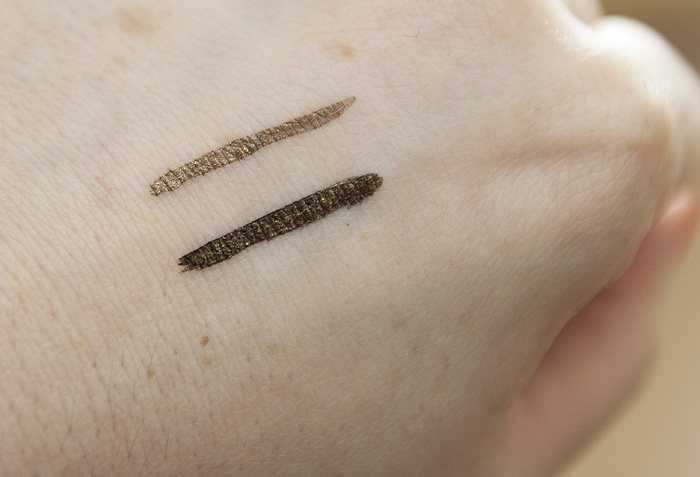 I've swatched it above both on its own and over a black liquid eyeliner to demonstrate the depth of pigment.  Wisdom makes a fabulous alternative to the usual black and is light enough to work really well as part of a simple neutral, work-appropriate look whilst adding a little "interest" to a look that you might be a bit tired of wearing.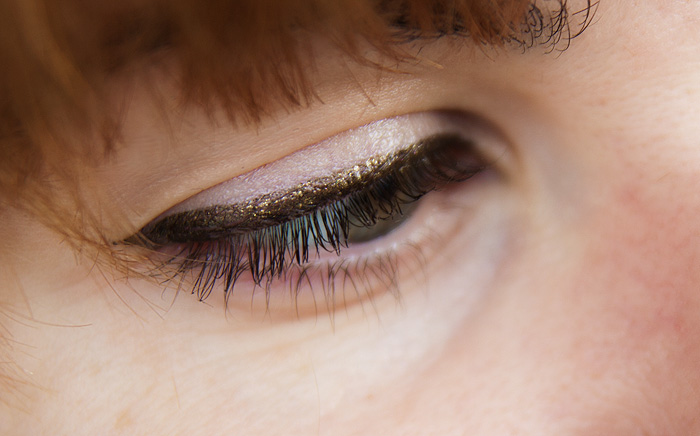 Unfortunately, it just doesn't last well on my eyelids at all.  I don't know if it's because they're hooded and I literally "rub" away the product with my upper lid as the day progresses or… gosh, I really don't know.  Either way, none of the Precision Inks I've tried since their launch have lasted longer than around 4 hours for me without flaking off in great chunks and leaving bald patches.  Other people I've spoken to on Twitter find them some of the most long-wearing eyeliners they've ever tried.  C'est la vie.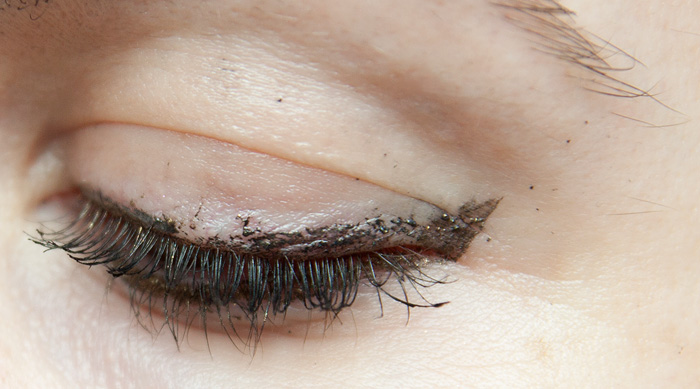 Illamasqua Precision Ink in Wisdom is part of the limited edition Generation Q collection, priced at £17 and available on counter and online now, while stocks last.
Do you have a nemesis product that you just can't get to grips with?
* press sample