Four new shades from Orly that echo Electronica's past.  The campaign ad is a distinctly 80s affair with a touch of post-apocolyptic punk thrown in for good measure.  The shades seem to span the seasons from a summery hot pink shimmer to the more wintry slate grey.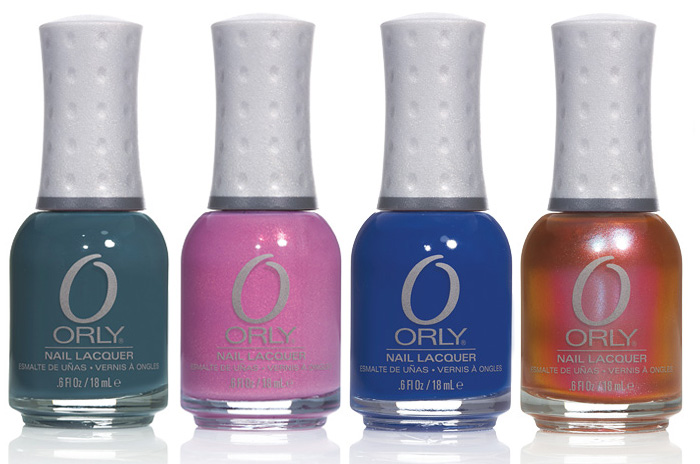 Shades are as listed below:
Decoded: Slate grey creme
Preamp: Girly pink with gold shimmer
Shockwave: Royal blue creme
Synchro: Duochrome pink/gold (but all the swatches I've seen show a rose-toned polish with blue reflects – go figure!)
All shades are available to purchase online now from BeautyBay, where they're currently priced at £7.50 each.
Are any of these on your Summer wishlist?