Is it the wrong time of year to be showcasing and wearing red lips? Perhaps. Do we care? Hell no!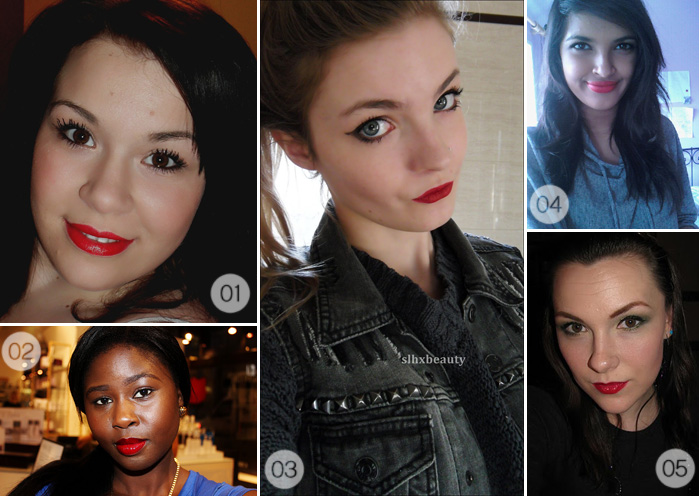 01: Georgia from Georgia:OnMyMind gives everyone a stunning reminder of the classic Chanel Rouge Allure in Passion
02: Wande from WandesWorld strikes it niche with an Hourglass Femme Rouge Velvet Creme Lipstick in Icon.
03: Summer from slhxbeauty is looking fierce in MAC's inimitable Russian Red.
04: Annie goes for bold in a celeb fav MAC's Lady Danger
05: Wendy from CydonianMakeup ensures that NYX Chaos lands squarely on my wishlist.


If you want to submit your red lip look, email me a photo of your lovely selves with the following info:
Your name:
Lip shade name:
Link to blog (if relevant):

Well done ladies – thanks for braving your reds, this just goes to show that red lips suit all kinds of beautiful women!  More to come soon!