Shade-wise, this is the Dita Von Teese of vampy reds.  It's not hugely unique or as spellbinding as Ms DvT (oh look, that spells "deep vein thrombosis!" *Beavis laugh*) but it is a rather lovely darker red creme that flatters cool skintones very nicely indeed.  If it were a lipstick, I'd probably marry it.
Adventure Red-y (yawn name) isn't very adventurous but it does offer coverage like the canopy of the Amazonian rainforest, opaque in two coats, it's an impenetrable fortress for those pesky VNLs.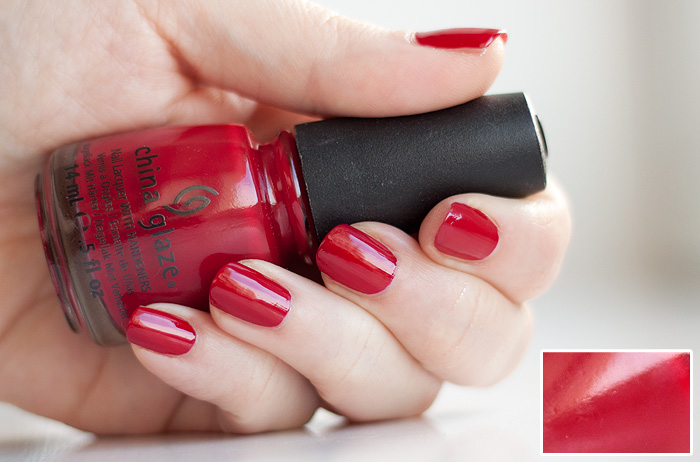 Good but standard Autumn nail colour fodder.
China Glaze – On Safari Collection: Adventure Red-y is available to buy online at BeautyBay.com, priced at £6.75
* press sample