As much as I want to call this a Victoria Sponge, traditionally… it's not. You see, a Vicky Sponge contains jam and it's only heathens like me who would dare to add a layer of (not-even-fresh-cream) buttercream to the proceedings.
However, I made my brother some cupcakes for his birthday this weekend and as such, I had some leftover buttercream that I couldn't allow to go to waste.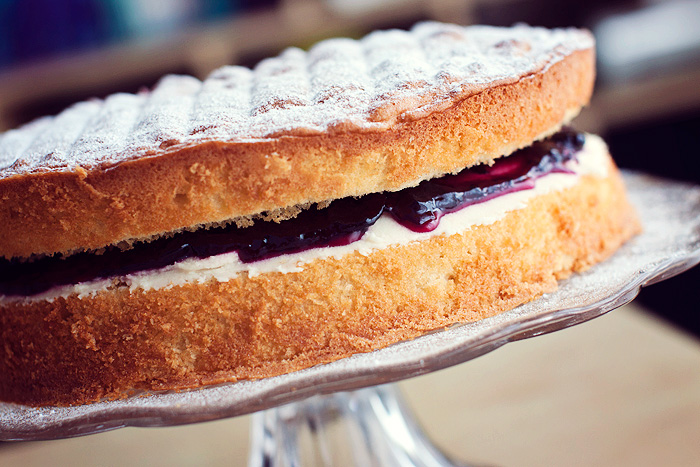 The sponge is a classic, though not always the easiest to get right. In theory, the best results are obtained through a delicate balance of gradual ingredient adding and mixing… no good can surely come of lumping everything in the same bowl and turning on the mixer. Except, I am not a patient cook and always favour the one-step method.
The most failproof version of which, is one my Nan always referred to as an 8s and 4s. You should be able to see why when you read the ingredients list:
225 g (8 oz) butter (room temperature)
225 g (8 oz) caster sugar
225 g (8 oz) plain flour
4 large eggs
2 tsp baking powder
2 x 8″ greased and lined sandwich tins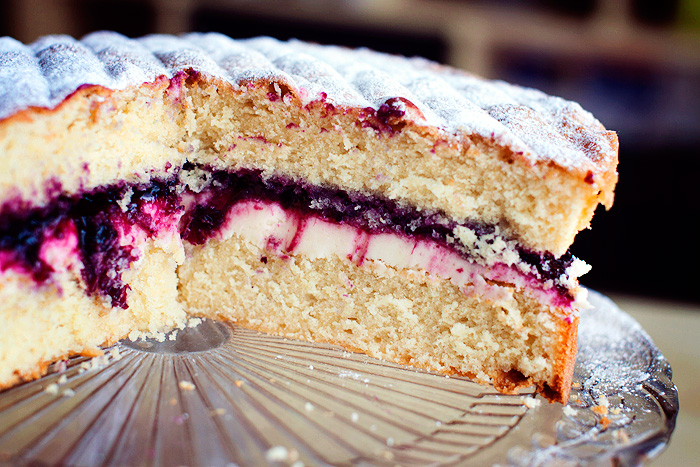 Preheat the oven to 180 degrees celsius and grease/line your two sandwich tins.  I usually either grease and flour or grease and add a disc of parchment paper to the base of each tin.  Place all the ingredients into a large mixing bowl and turn on your hand-mixer, slowly at first before building up the speed until everything is well-combined.  I beat the ingredients for no more than a few minutes.
Divide your mixture evenly between the two tins and lightly push the mixture out toward the edges of the tin with a spatula.  Bake in the oven for around 22-25 minutes but check regularly from around the 16 minute mark.
Allow the cakes to cool in their tins for 5 minutes before turning out onto a cooling rack and peeling off the parchment paper.  Leave well alone until thoroughly cooled.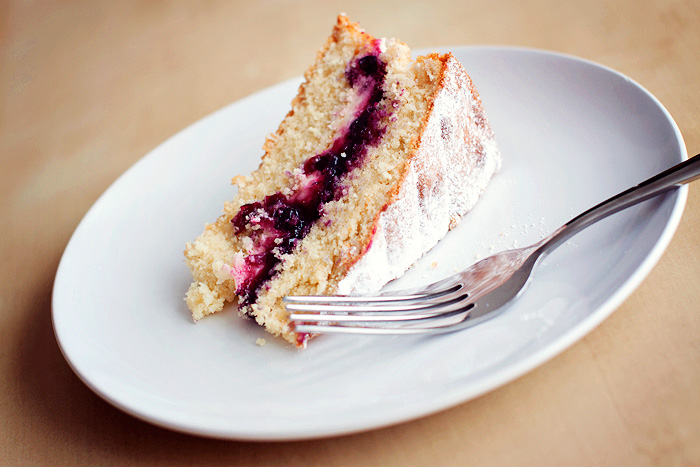 When your cakes have cooled, spread one layer with your buttercream (I won't give you a recipe but I do have a soft spot for the Hummingbird bakery one) and the other with the jam of your choice.  I love the Lidl jams which are more like preserves, raspberry is traditional for this style of cake but I used blackcurrant which was honestly, a little too robust and tart in this instance.  Combine the layers and lightly dust the top of your cake with icing sugar.
What was the last cake you made?