Makeup.  You can't deny that it's pretty damn tactile.  And shiny, let's not forget shinyyyyyy.
I think that all makeup lovers out there have a certain magpie quality to their personalities.  I mean, we don't go around destroying other people's eyeshadows (did you know magpies destroy other bird's eggs? stupid magpies) but there is something fairly irresistible about small, alluring objects.  The shinier the better.  Did I mention shiny?
Of course, brands positively count on this element to our personalities and play us for all they're worth.  Have you seen YSL's latest collector offering?  NO?  Oh, you must!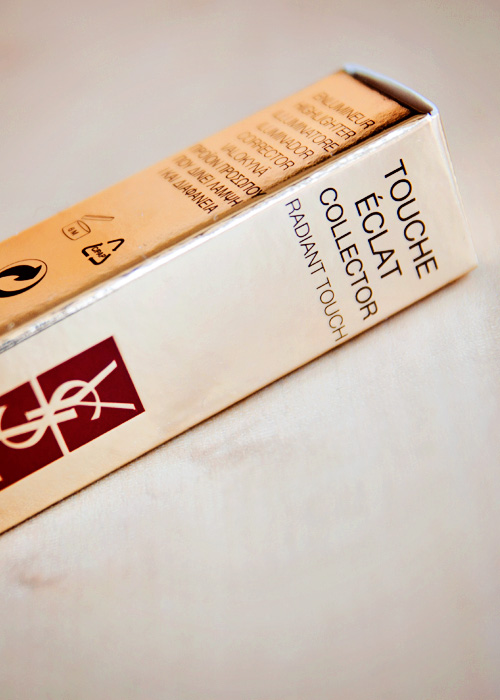 YSL have released a while-stocks-last collector edition of their iconic complexion highlighter* that has been inspired by the crystal bead-covered Haute Couture "Edition Soir" evening gown designed by Mr. Yves Saint Laurent himself in the 1960s.
It sort-of looks as though it's been attacked with a bottle of topcoat and a nail dotting tool but the website blurb assures me that I am wrong, as it has infact been delicately engraved and embossed with a sparkling shower of light like an exquisitely embroidered dress.
Oh, alright then.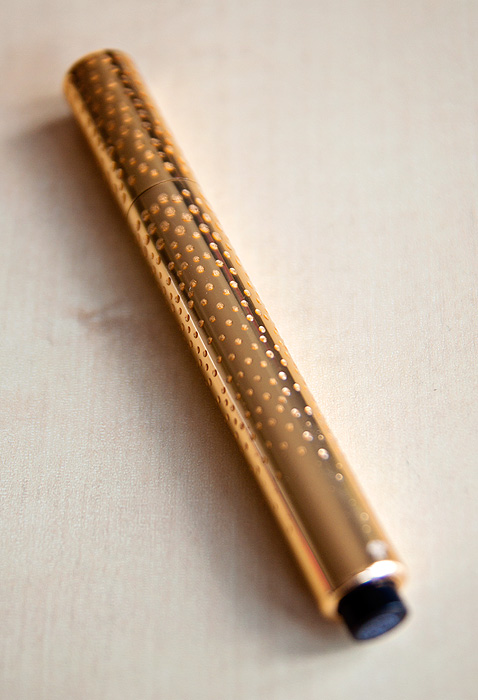 Whatevs.  It's small, gold, kinda spangly, and a limited edition.  I'd swoop into your nest and steal it.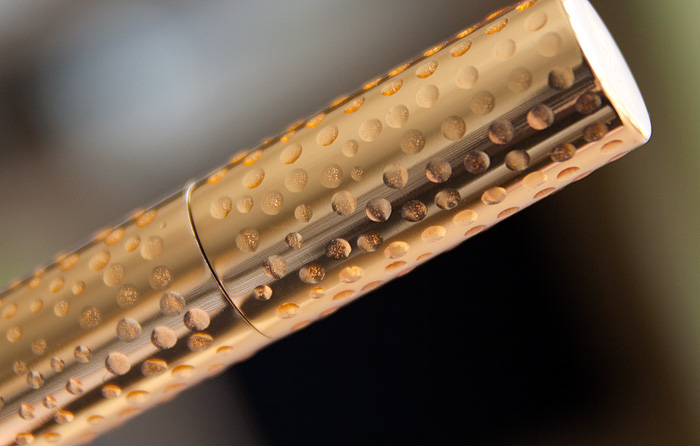 The YSL Touche Eclat Collector Edition is available to buy on counter, instore at Boots and online from yslbeauty.co.uk priced at £25.00 and available for a limited time.
Are you a makeup magpie?
* press sample