A quick heads up incase you're planning on heading into town over the weekend, the new Sandstorm Spring Summer trends collection from Topshop should now be instore for your makeup purchasing pleasure.
The premise of the collection evolves around the theory of warm tones contrasting with washed out neons and there's a couple of pieces I'm keen on taking a close look at (local store permitting!)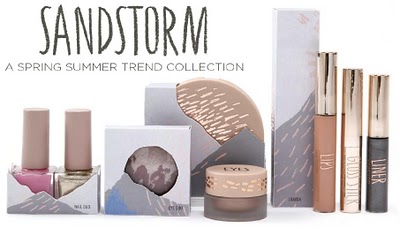 Check out these swatches on RougeDeluxe for a closer look… I'm really taken with the look of the Creme Lipcolour in Daze (£7.50) and the Crayon in Zephyr (£8.50).
Also, if you can't get into store, Topshop are currently offering free UK standard delivery for all orders until Tuesday 22nd February.